Adam and I went on a quick 3 night cruise on the Disney Wonder this past weekend. Here are a few photos ... enjoy!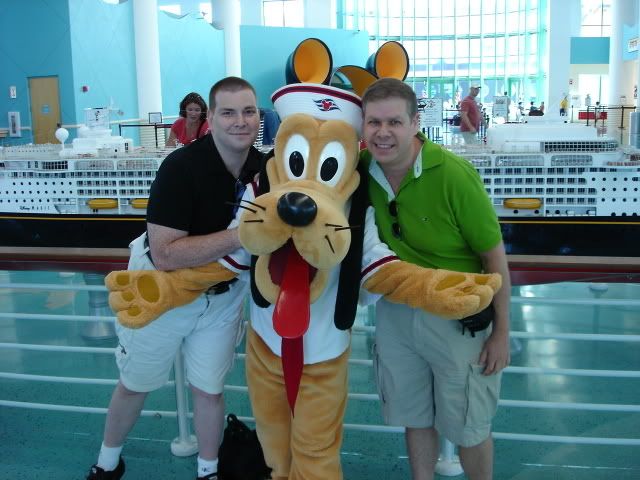 Adam, Pluto and I at the cruise terminal before boarding.
Inside Disney's cruise terminal.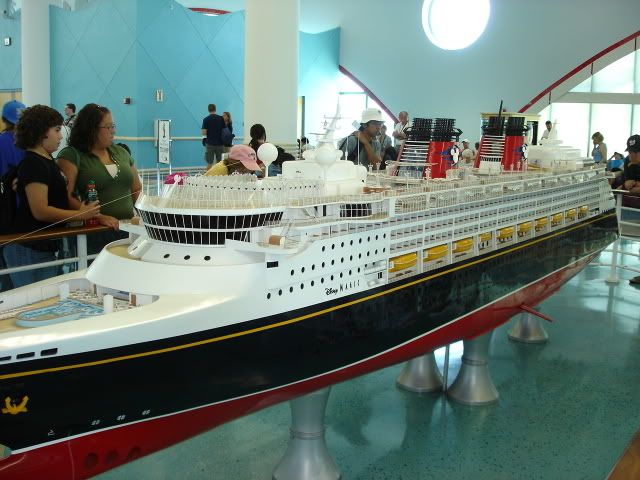 The beautiful and HUGE model of the Disney Magic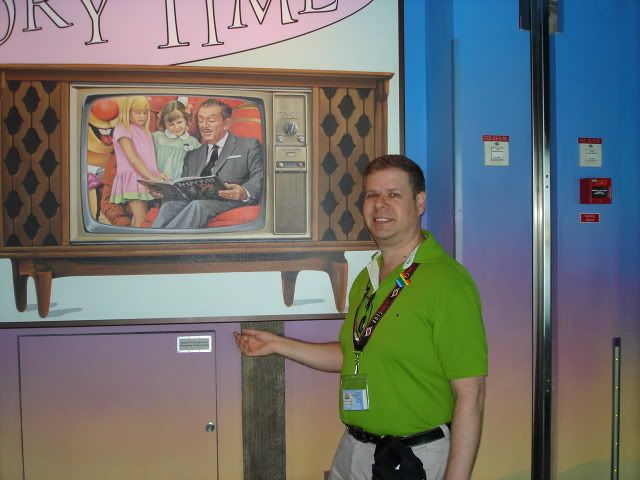 One of the interesting pieces of art on the ship.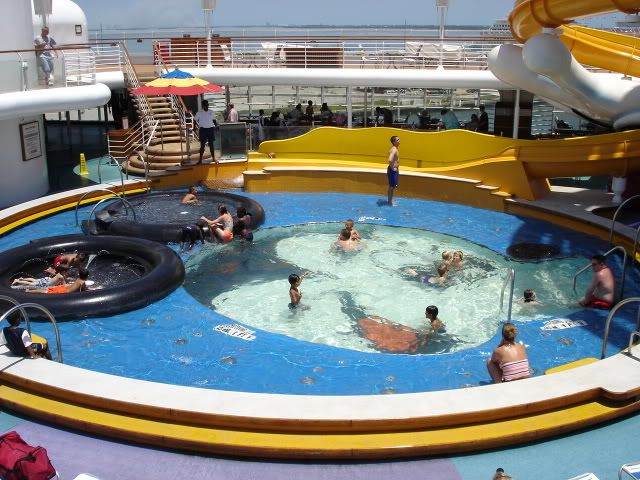 The famous Mickey pool.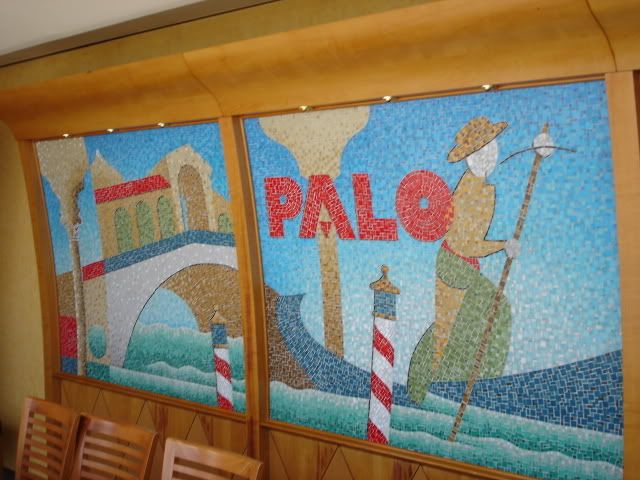 A mural inside Palo - the adult only restaurant on deck 10.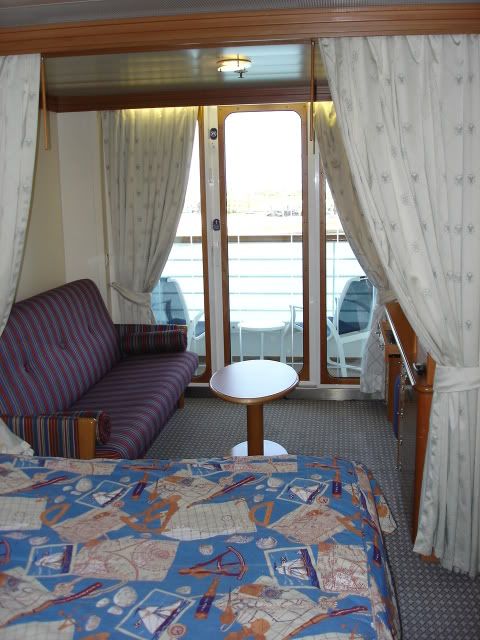 Our cabin ... 5126
The sail-away party!
Chip and Dale dancing with kids
The crew pool. Notice the hidden Mickey at the bow.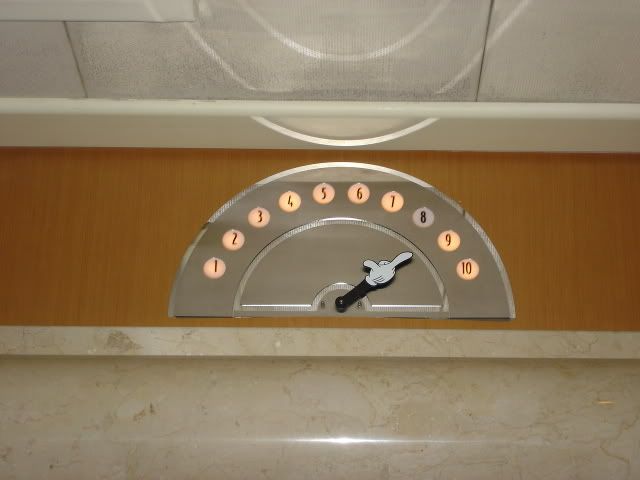 Mickey's hand shows what floor the elevator is on.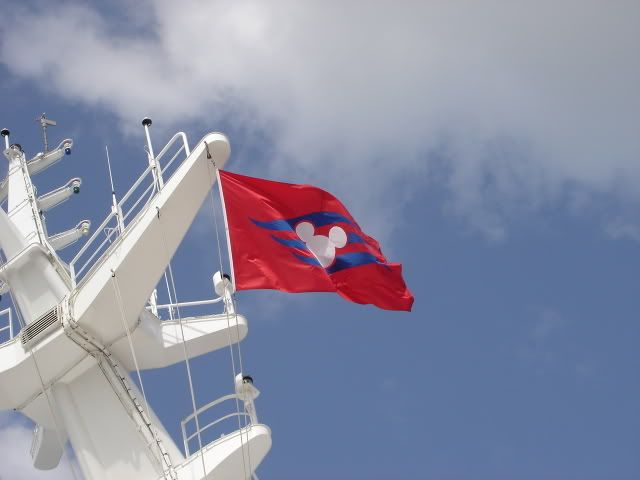 The Disney Cruise Line flag flies on the mast.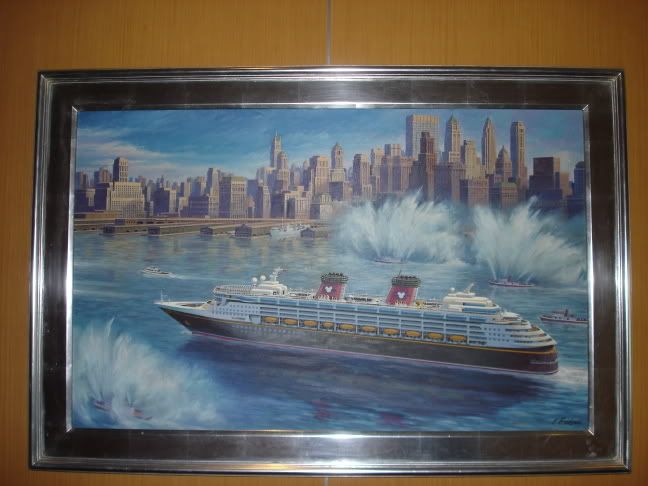 One of the pieces of art on the ship.
Deck 4 is all decked out for the Golden Mickey's show.
At the Golden Mickeys ... we remember Walt Disney's vision.
More to come soon ...