First i will start with Mariah,
Monday night! First off her opening act was busta he was promoteing his horrid new cd the big bang and did a whole bunch of old stuff as well he hit the stage about 8 o clock and did an hr long set i was happy to see it come to an end, So after an hr of waiting and waiting and waiting The lights finally go out and Mairah hits the stage with heartbreaker, I Guess you have to be a big Mc fan to really enjoy it the stage was glamed out my seats were amazeing and she blew me away in every sence of the word, It was her Canadian debut she hasnt really toured here before and i was not left disapointed i hope she comes back she ended with hero and i cryed and all and all amazeing night aside from security threating to take my dig cam lol so i hid it, and i may post pixs from my phone.... Here r some of my fav
Ps sorry for the bad quailty pixs they are taken with my pink razr phone So they can't possibly be that great lol
Mariahs Curtain
Not much clothes for heartbreaker hmm...
Shake it off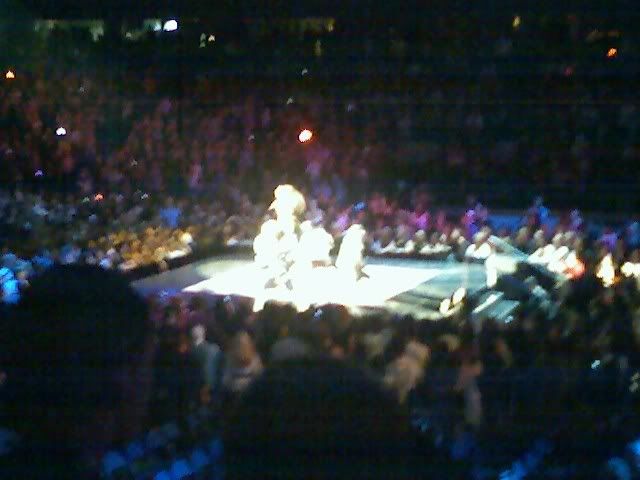 Fantasy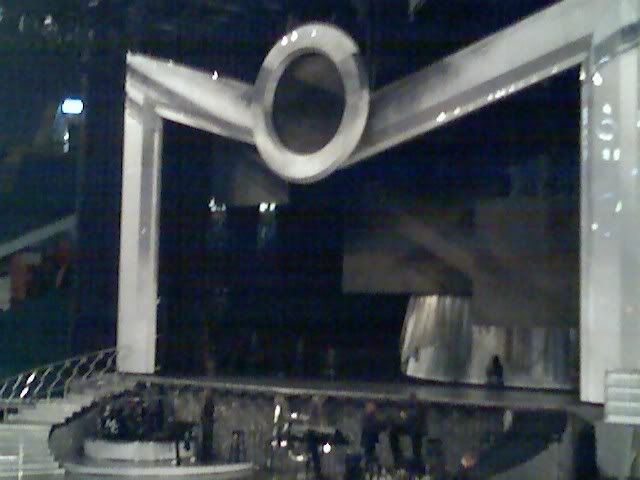 Stage after concert
Alright friday night Sir Elton John,
Elton was also a very new expreince for me he performed alot of the music off his new album Captn and the kid, How can you not be in awe with such a legend performing he had no opening act which ive never seen before even cher had an opening act, It was worth every penny he did the classics like rocket man, bennie and the jets, your song, phildelpha freedom crocdile rock, saturday night.. And so many more Elton was on stage non stop for 3 hrs and i seen him do something ive never wittnessed any artist do after he came out before the encore he stoped and sighned everyone in the front rows stuff ie t shirts, programs, and cds It was an unforgetable nite and i am very glad i got to see him live here's some pixs i took with my phone lol
The stage in preset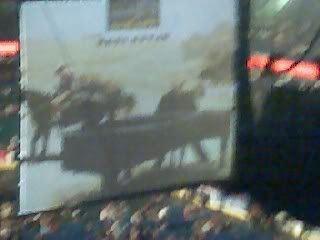 Album cover on screen