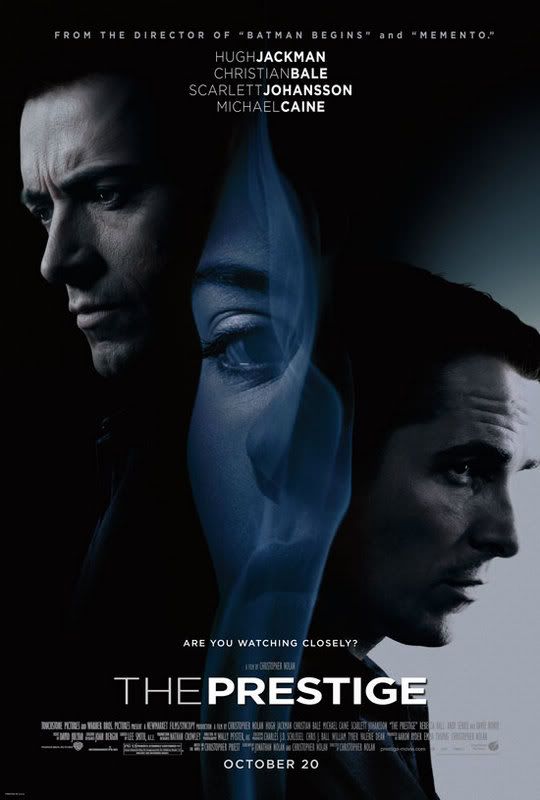 Just returned from seeing this film, and yes it's a magic time. Christopher Nolan's sleight of hand filmmaking is even more assured here than in 'Batman Begins'. His stars are stunning - Hugh Jackman, Christian Bale and Scarlett Johansson. Especially for the late 1800's! The heart of the film for me lies with the great Michael Caine. He's invaluable as always.
'The Prestige' also benefits immensely from the humor and presence here
in the wonderful supporting parts from David Bowie and Andy Serkis. With the right campaign Caine and Bowie could battle it out for a Best Supporting Actor Oscar.
I can see audience members making plans to see it again, to catch the illusions again and/or to figure out exactly what they'd just seen.
Are you watching closely
indeed.
'The Prestige' from Touchstone Pictures
opens Friday October 20
The film is rated PG-13