Today is the 94th Birthday of the legendary animator Ollie Johnston, the last surviving member of Disney's nine old men.
The following is from legends.disney.go.com/legends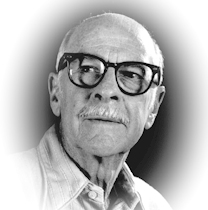 Ollie Johnston (Animation)
Inducted 1989
Animator Ollie Johnston infused an unusual level of warmth and heartfelt emotion into his Disney characters. As lifelong friend and fellow animator Frank Thomas recalled, "Ollie was the only one of the Studio animators who was sensitive to character relationships and how they affected story," explained Frank -- "Back then cartoon characters seldom touched unless they hit each other. But one day Ollie said, 'You know, the act of two people holding hands communicates in a powerful way.' And he was right. His warmth made a difference in so many of our characters."
Indeed, Ollie animated such memorable friendships as that of Baloo and Mowgli in "The Jungle Book" and the sycophantic relationship shared by Sir Hiss and Prince John in "Robin Hood." And he valued his own relationship with the characters he animated, including Thumper in "Bambi," Mr. Smee in "Peter Pan" and the trio of fanciful fairies in "Sleeping Beauty." Ollie says, "They were all good friends, whom I remember fondly."
Born in Palo Alto, California, on October 31, 1912, Ollie attended grammar school on the campus of Stanford University, where his father served as professor of romance languages. After graduating from Palo Alto High School, he returned to Stanford and spent his last year of study at Chouinard Art Institute in Los Angeles.
On January 21, 1935, Ollie joined The Walt Disney Studios as an apprentice animator, working on such early Disney shorts as "Mickey's Garden" and "The Tortoise and the Hare," which won an Academy Award® for Best Cartoon. He went on to work as animator and directing animator on more than 24 feature films including, "Snow White and the Seven Dwarfs," "Fantasia," "Song of the South," "Cinderella," "Alice in Wonderland," "Lady and the Tramp," and "Sleeping Beauty," among others.
An avid train enthusiast, in his spare time, Ollie created a backyard railroad at his home and was instrumental in helping stir Walt Disney's own personal interest in trains.
After 43 years with the Studio, Ollie retired in 1978. He went on to co-author four books with Frank Thomas beginning with the definitive "Disney Animation: The Illusion of Life," followed by "Too Funny For Words," "Walt Disney's Bambi: The Story and the Film," and "The Disney Villain." He and Frank were also the subjects of the 1995 documentary "Frank and Ollie," which chronicles their unique friendship, which began at Stanford, and creative relationship at Disney.
That same year, Disney artists also paid tribute to the legendary elder-animators in the Mickey Mouse featurette "Runaway Brain," by creating a villain whimsically named "Dr. Frankenollie."