The entire way to San Diego I convinced myself that as long as there were some sort of pyrotechnics used in the show I would be happy. My expectations were meet they used some pyro effects and it tuned out to be a great show!
Not as good as the NSYNC Pop Odyssey Tour but probably on par with their Celebrity tour.
Status Quo
RYAN, the love of my life hosted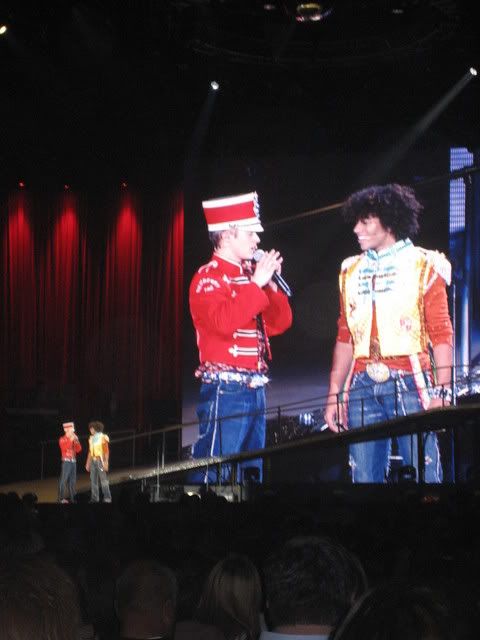 As expected the show was pretty short and to fill time SHARPAY, CHAD, and GABRIELLA each sang 3 songs from their own CD's, here's the We're all in this Together ending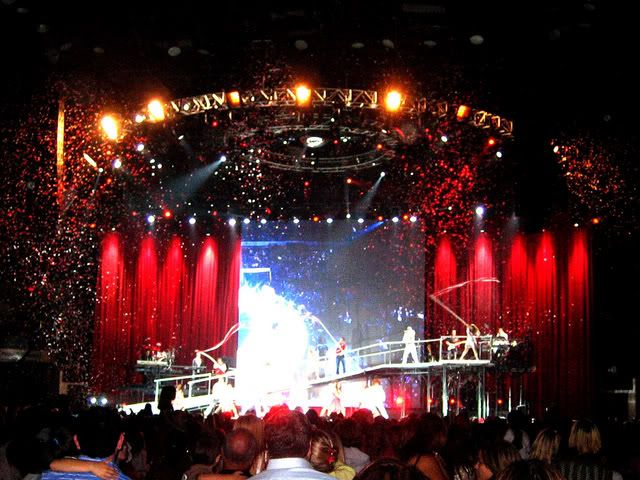 We probably had more fun than all the 12 year olds there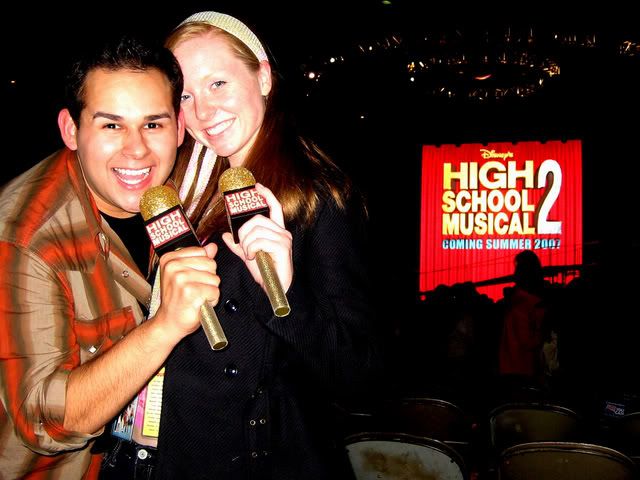 (I made those mics!)They ended revealing this whole thing was pretty much a promo to get us hyped up for High School Musical 2... I'm excited and can't wait for the tour to come back to Anaheim in January!