Breaking News
Lindsay Lohan Enters Rehab
WEDNESDAY JANUARY 17, 2007 06:40 PM EST
WEDNESDAY JANUARY 17, 2007 07:25 PM EST UPDATED
Lindsay Lohan Photo by: RE / Westcom / starmax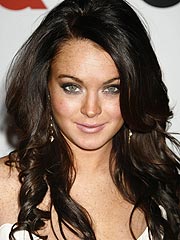 Lindsay Lohan has checked into rehab, she said in a statement Wednesday.
"I have made a proactive decision to take care of my personal health," the star said in her statement. "I appreciate your well wishes and ask that you please respect my privacy at this time."
A source close to the actress tells PEOPLE: "Lindsay is in a very positive frame of mind and is looking forward to making a positive change in her life."
In December, a rep for the 20-year-old actress told PEOPLE that her client was
attending Alcoholics Anonymous
meetings. Later that month, Lohan revealed that she had
been in AA for a year
, and said she generally feels better when she's not drinking.
"I was going out too much and I knew that, and I have more to live for than that," she told PEOPLE.
Prior to December, however, Lohan dismissed critics who said she was partying too often. In November, she told Oprah Winfrey that she is not a party girl, adding, "Is it a crime to go dancing with your friends?"
Over the summer, James G. Robinson, CEO of Morgan Creek Productions blasted the star for being absent from the set of her movie
Georgia Rule
and blamed her "heavy partying" for the behavior.
Lohan's mother Dina quickly shot back, saying the media mogul was "way out of line." Lohan was briefly hospitalized at the time for being "overheated and dehydrated," according to her rep.
http://www.people.com/people/article...008812,00.html