So I went to see Mary Poppins on Sat. 1/27 as it was the last weekend of its run at the El Capitan. Sorry this TR is reaaaalllllly late, I have been having too much fun reading everyone's 2 year anniversary TR's. (Which are all wonderful btw
).
Our trip started off with a rainy, traffic filled drive to Hollywood so we decided to relax at the Soda Fountain before the movie.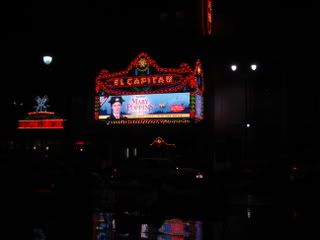 Hollywood and Highland across the street......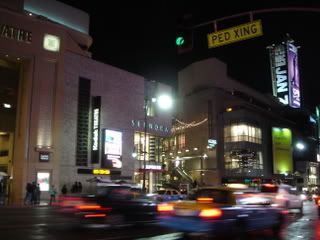 I have never been to the fountain but was very glad I made time for it on this trip. Very cute place and it is decorated with Minnie and Mickey!!
Minnie and Mickey on the ceiling.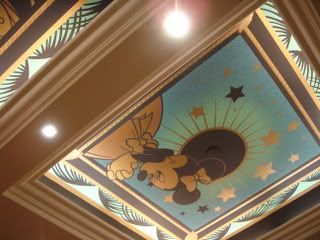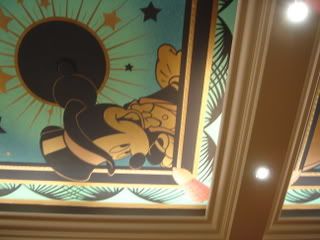 The counter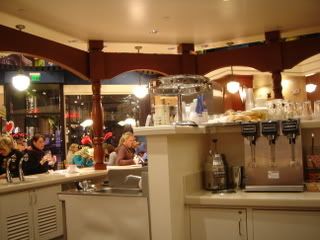 The menu, which I was surprised to see it included food along with ice cream.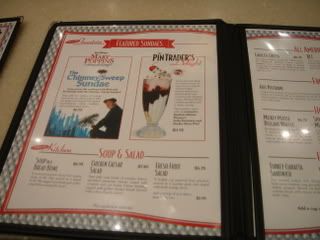 Even the napkins were cute.
and they had peet's tea!!!!! yay :yea: none of that nestea junk here! As a souvenir I purchased a really cute mug with the tea at the counter to take home. They were nice enough to wrap it up for me. The mug had the soda fountain logo on it and is now nicely sitting on my desk at work.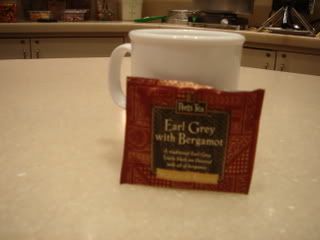 The chimney sweep sundae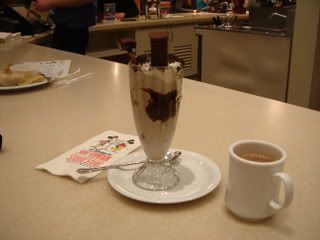 and the mickey waffle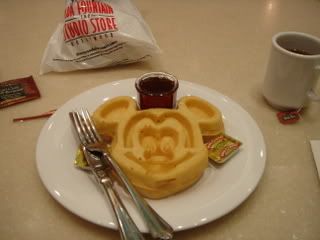 After the food we took a look at the store and they had a neat Mary Poppins umbrella for sale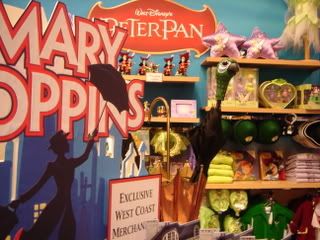 When we finally entered the theater we were greeted by Bert
. The theater which was unbelievably empty (maybe 100-200 people).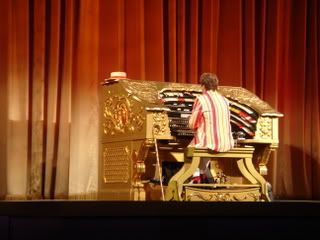 After the previews Mary came out and encouraged us to sing-a-long during the movie. Then the movie started.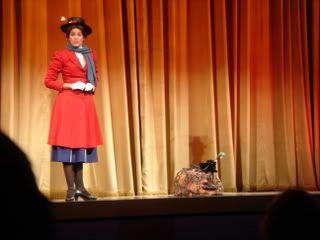 The sing-a-long was a great experience, singing, clapping, and snapping were encouraged. I hadn't seen the movie in years so it felt like new to me and nothing beats seeing a classic movie in a gorgeous theater. I hope it comes back next year, I would go see it again.
On a last note, the Parking at Hollywood and Highland wasn't bad. El Capitan validates some of the fee.
Thanks for reading.