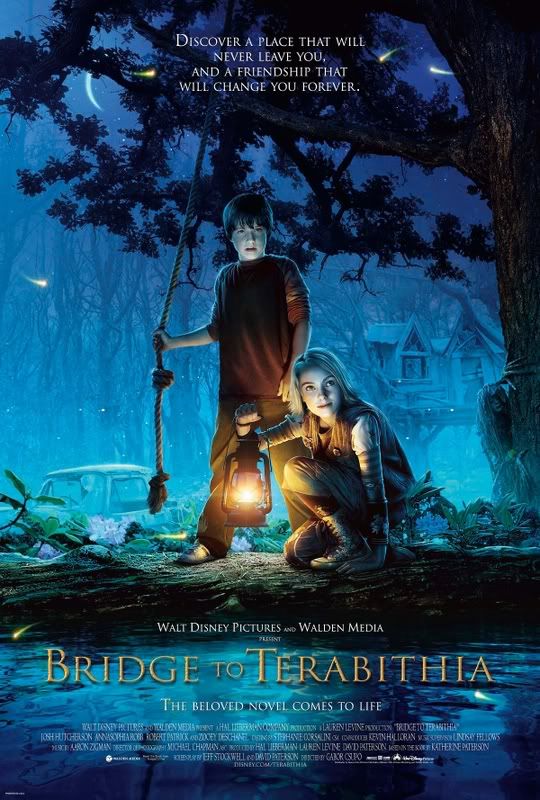 Had the opportunity to see this truly special film last night. WETA continues to dazzle and wow with their creature work and wondrous environments. The children in the film do such an impressive job that taking this journey with them seems and feels perfectly realized. The movie has such a beautiful essence about it due in great part to the photography of Michael Chapman and loved the score by Aaron Zigman.
Adding to the grace and embarassment of riches here, a few more words.
Any film fortunate enough to feature Robert Patrick and Zooey Deschanel is already graced with such welcomed onscreen personalities and presence.
I would have loved to have seen this film when I was ten, but I'm grateful to have it now.
From Walt Disney Pictures & Walden Media
'Bridge to Terabithia' opens Friday February 16, 2007
The film is rated PG
http://disney.go.com/disneypictures/terabithia/
Can't wait to see what you thought