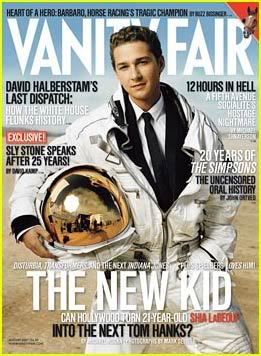 Shia LaBeouf will grace the cover of the August 2007 issue of Vanity Fair.
Landing in Hollywood
Shia LaBeouf, the precocious star of Transformers and Disturbia, is poised for major fame: he will play Indiana Jones's son in the upcoming fourth installment of that series. Here is exclusive footage from LaBeouf's cover shoot with photographer Mark Seliger.
http://www.vanityfair.com/fame/featu...uf_video200708
'Indy 4' for 2008
http://www.micechat.com/forums/showthread.php?t=48898