This past weekened my boyfriend and I went to Botcon in Providence Rhode Island. This is a huge Transformers convention that happens yearly and I've gone with him the past 3 years. Each year it's in a different place and they have different guests that do panels, autographs and there is also a giant dealer room. I hunt down the nearby Disney Stores each time and we go and visit one so I can have a duck from each city (I know, all the Disney Stores sell the same stuff, but I personalize them. My "Texas" duck has a cowboy hat). Well we drove from Cincinnati and met up with our friends and went to the convention. My friend that collects Mickey found the Disney Store in Warwick and we went to have a look. We did find the Mickey Mouse Clubhouse PVC set so that wasn't a complete loss.
On our way home though my boyfriend and I stopped in NYC and he took me to the World of Disney Store!!! YEAY!!!!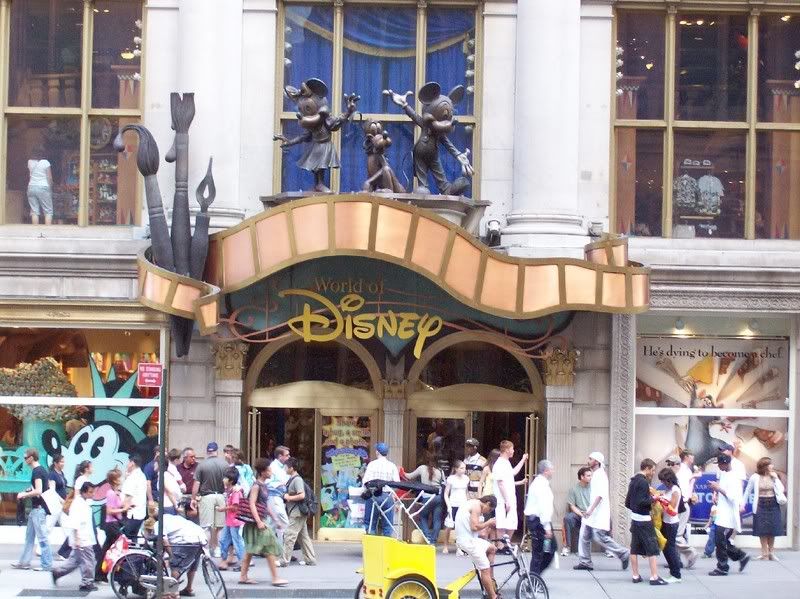 Now I have been to NYC before and he had not. We kinda rushed through the store as we still had an 11 hour drive ahead of us. But he grabbed 2 baskets and carried them for me and took some pictures while I ran through the store like a little kid!
)
This giant Goofy sits right at the front when you enter the store: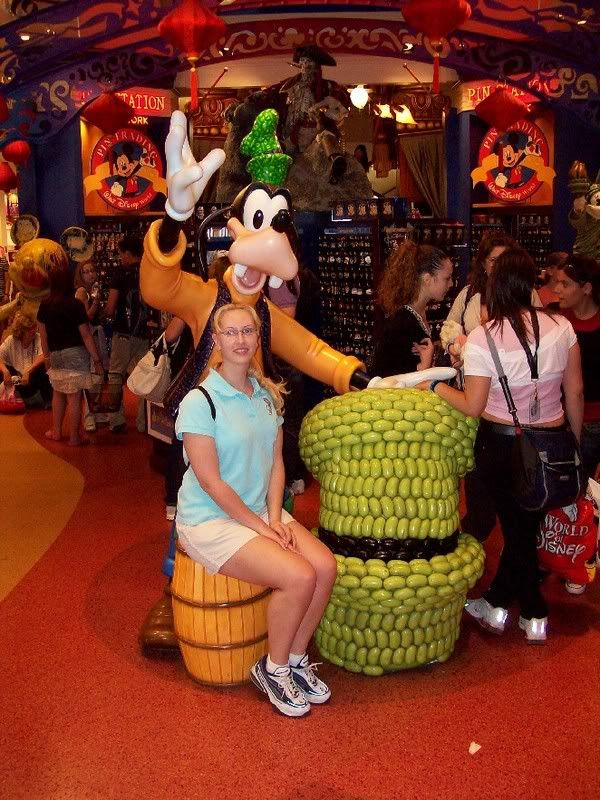 The first floor has the pin station (behind Goofy) that sits in front of the cashier. To the left is a wall with plates and glasses and mugs. To the right is a corner where they have a bunch of shirts and clothing. The back is the princess station and baby section. It's laid out really well and decorated BEAUTIFULLY! Mind you it is REALLY crowded with a bunch of tourists. Kinda like being in the parks!
Pics from the first floor: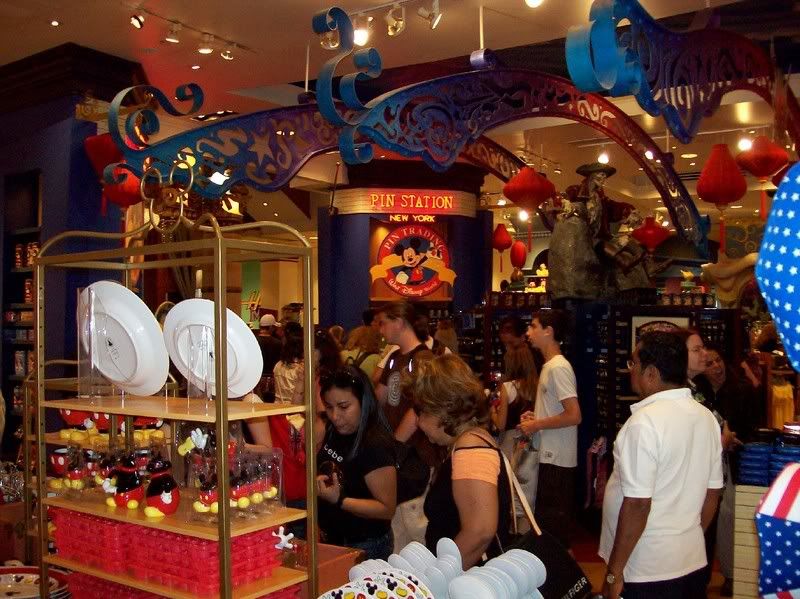 The second floor had a giant TV screen that was playing music and shorts and bits from movies. There were giant figures adorning the walls and big pirate displays on top of the shelves. At first I thought it was the "boys" section but they had different character stuff all over and the far wall was nothing but stuffed animals. The Mr. Potato Head kiosk was on this floor as well.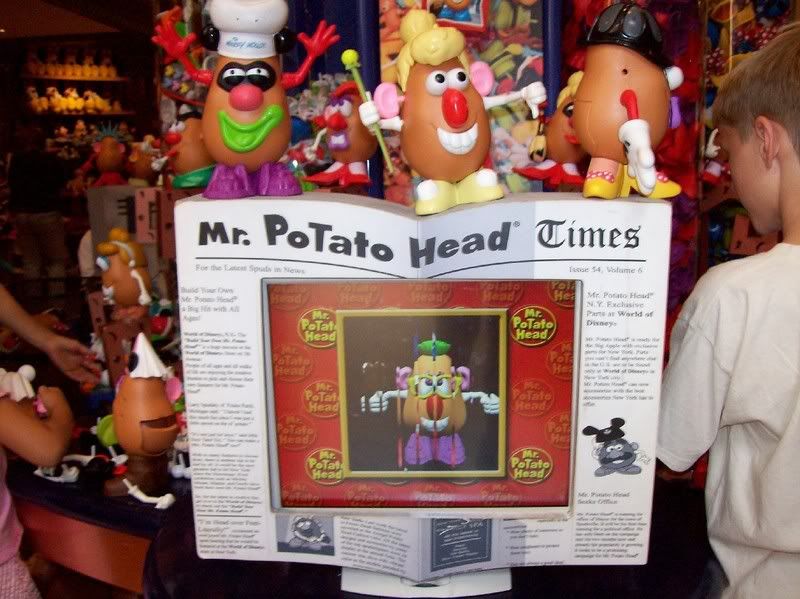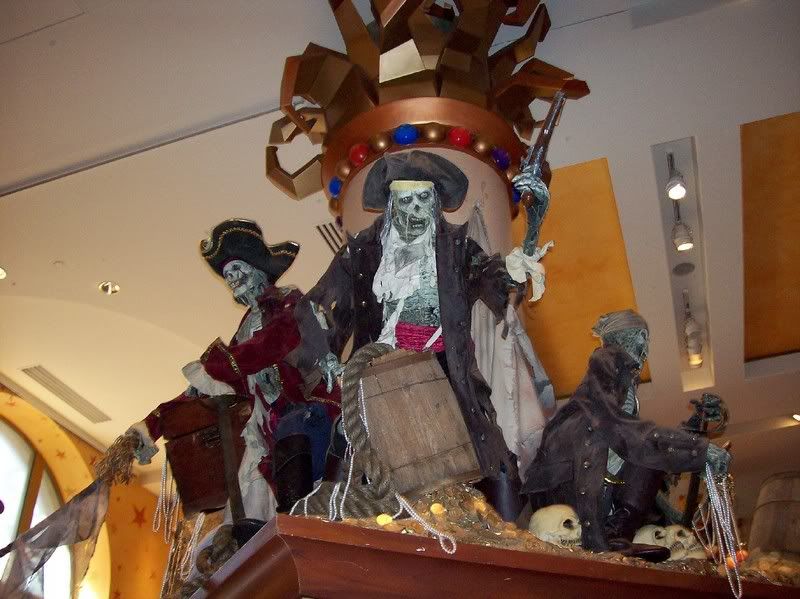 The third floor is the art gallery. They have a bunch of the Big Figs, WDCC's, Jim Shore pieces and other figurines. Plus they have prints, painting you can buy and picture frames. I only took one pic on this floor (by this time my arms were full) and it was on the Donald Big Fig:
Here's all the goodies we bought (I only spent a little over $200 as we're going to Disney World in September. I could have easily spent a few grand in there though!!!). I only collect Donald and his nephews, Scrooge and Daisy. The Mickey items shown are for one of my friends that likes the Mouse. Trust me, this store has a TON of Mickey stuff!!!
Plushes:
Clock and PVC sets:
Blind character packs (blue packages), candy and Donald car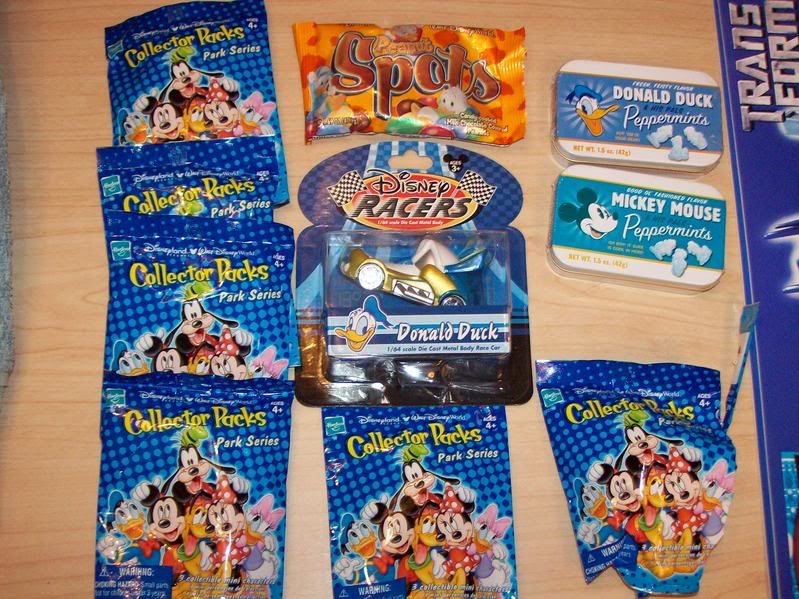 Cutie Pin, Scrooge Pin, Donald Pin, 2 pens, Donald golf ball, cell phone strap, coffee sampler for my parents and donald plush keychain:
I LOVED this store!! My boyfriend even said it was worth the 2 hours it took us to get into the city and the $36 we paid to park for an hour and a half! If you're ever in NYC and have a few hours to kill this is a great place to go!