The story started here:
Movieland Wax Museum figures find new homes! - 3/12/06
http://www.micechat.com/forums/showt...and+wax+museum
and continues as some of the famous figures find another new home at the just-opened Krikorian Premiere Theaters' Pico Rivera Village Walk 15. The 'Wizard of Oz' set is joined by George Burns, W.C. Fields and silent movie god Harold Lloyd (with all of his waxy fingers included).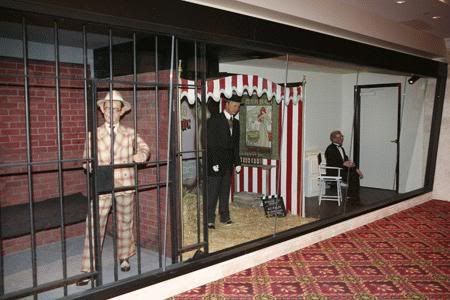 more photos at:
http://www.kptmovies.com/locations/l...info.cfm?ID=10
http://www.kptmovies.com/newsandpres...ails.cfm?id=54