Thanks to Robert Rodriguez' 'Spy Kids 3-D: Game Over' George Clooney has appeared as The President of The United States already, is there really any better candidate out there for us now? I vote no.
George Clooney: Fabio Could 'Probably' Beat Me Up
By Christina Tapper
People
Originally posted Saturday March 08, 2008 09:20 AM EST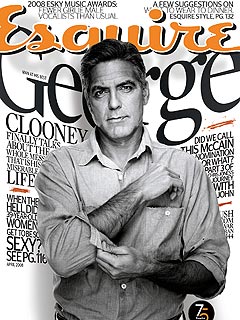 Larry KingOcean's movies as a "cancer," to which Clooney replies: "Where did that come from? You kind of go, Dude, weren't you in Dunston Checks in?"
http://www.people.com/people/article...182302,00.html