Great news! We have just launched several new skins for the site in several color pallets. We think we have something for everyone. They are all very well done and were developed by our very own Monorail Man. If you find errors, please report them here.
To change the skin you use, simply scroll to the bottom of the site and change the drop-down box that appears just above the Amazon logo. See image below.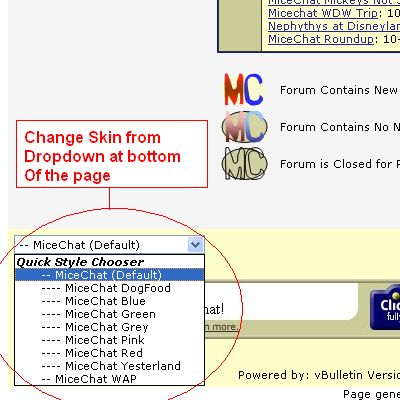 This change is part of our 10,000 member celebration. Enjoy!
Sincerely,
-The MiceChat Team