HEADS UP!

50 sets of tickets to a screening of Hayao Miyazaki's new film, Ponyo, have just been made available to D23 members.

http://d23.disney.go.com/expo/071609_EE_PonyoElCap.html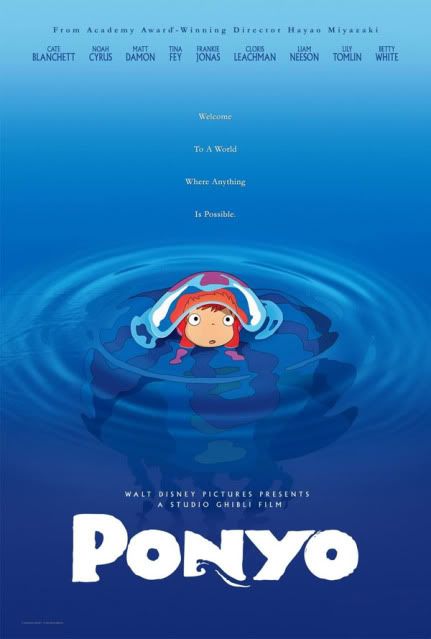 D23 was able to obtain these tickets for the members of D23 on a first claimed first served basis, so if you are interested, hurry up! This isn't really a D23 event, they are just passing the tickets along to D23 members as a service. That was pretty cool of them considering some folks will no doubt complain that more tickets weren't available. It is pretty neat that they are giving these to the members instead of keeping them or giving them out as gifts.


The Special Screening of PONYO will be on Monday, July 27, 2009, at the El Capitan Theatre in Hollywood, Ca.

Many consider Miyazaki to be the Japanese Walt Disney. Ponyo features the voices of: Frankie Jonas, Noah Cyrus, Cloris Leachman, John Lasseter (executive producer/co-director, voice talent, English language version), Hayao Miyazaki (director). The masterfully told and gorgeously realized film tells the unforgettable story about a young, independent-minded goldfish named Ponyo, who breaks away from her undersea home in hopes of becoming a human girl.



D23 | The Official Community for Disney Fans

Good Luck!

-Dusty