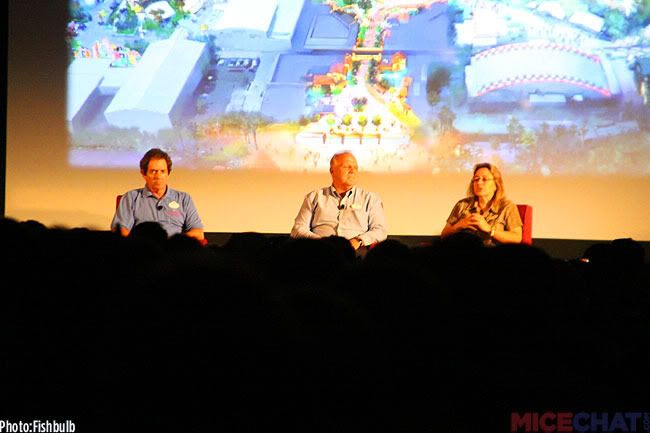 Lisa Girolami, Ray Spencer and coulter Wynn have arrived and taken their seats on stage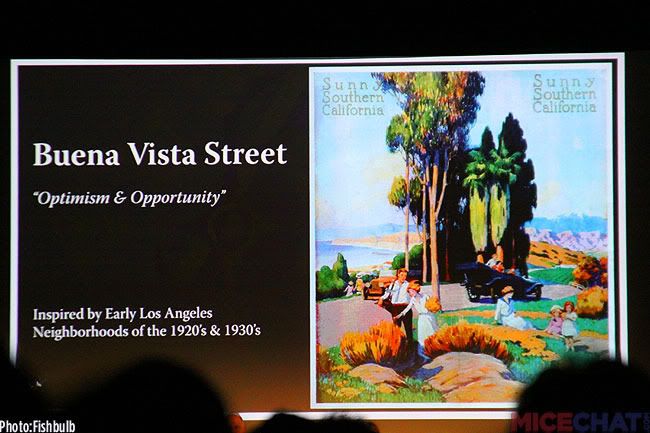 The idea behind redoing the entrance of the park is to try to make an emotional connection and a sense of place and time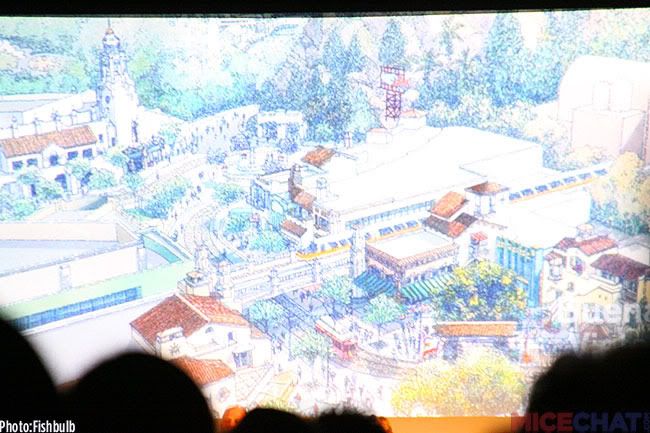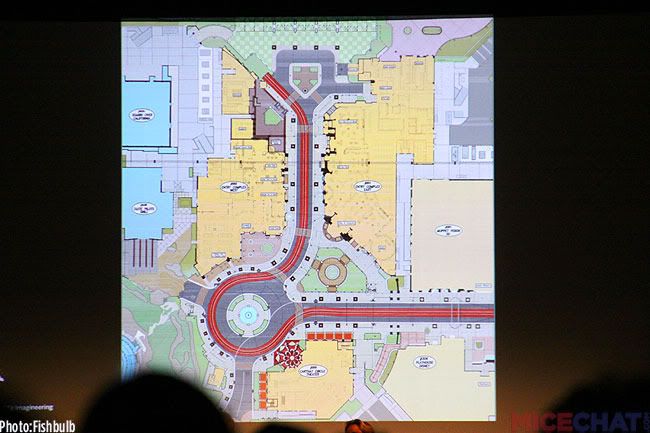 Layout of Buena Vista Street
The trees were selected in order to provide comfort but to also enclose the theming. The palm trees that were planted before pulled the eye up and out. The new landscaping is designed to keep you involved in your surroundings.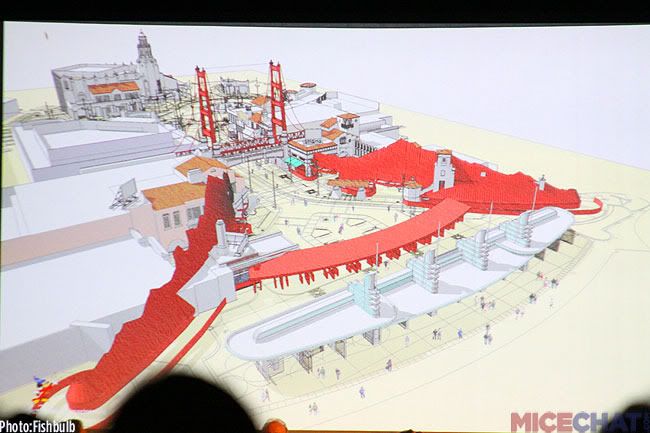 The old entrance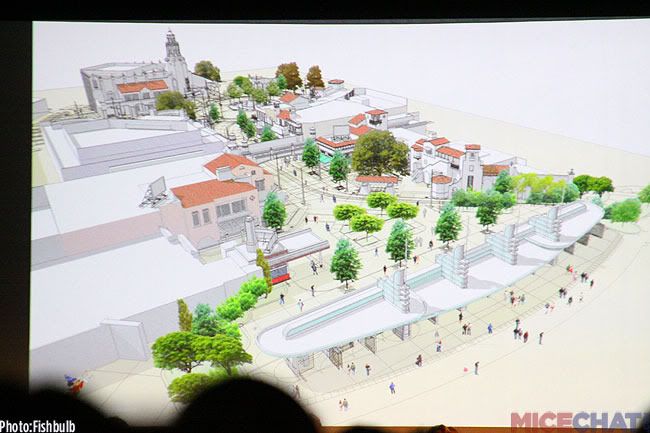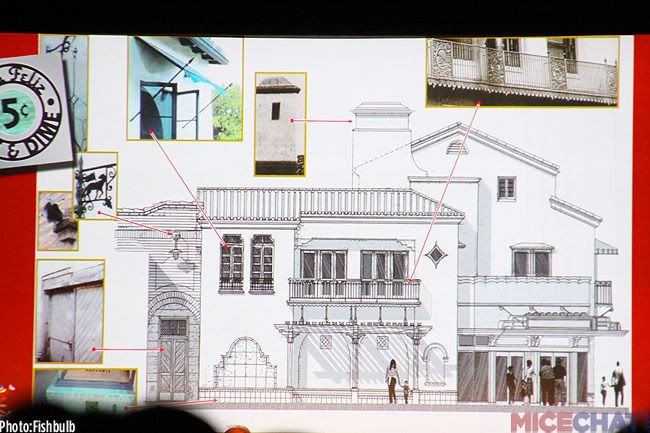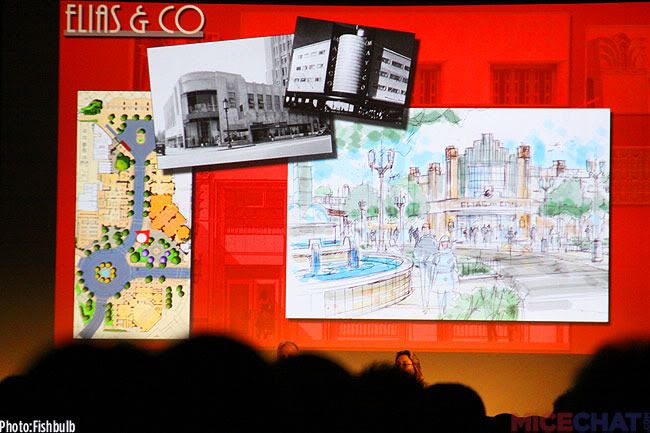 The new hub is slightly off center in order to make looking back at Disneyland's main gates and train station non visible
They have taken bits and pieces of a variety of historic architecture. They had a hard time fitting the existing buildings with facades that are true to disney scale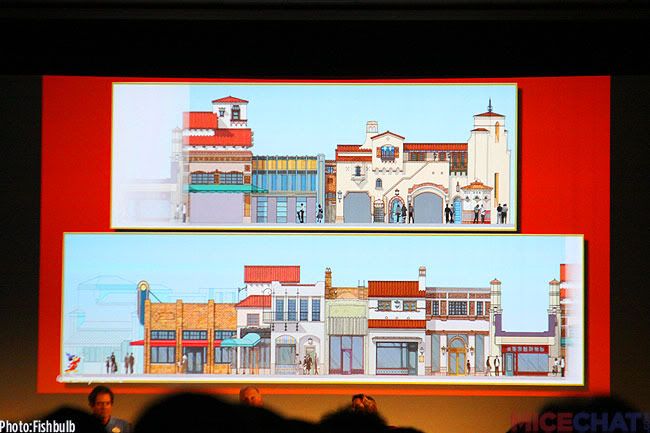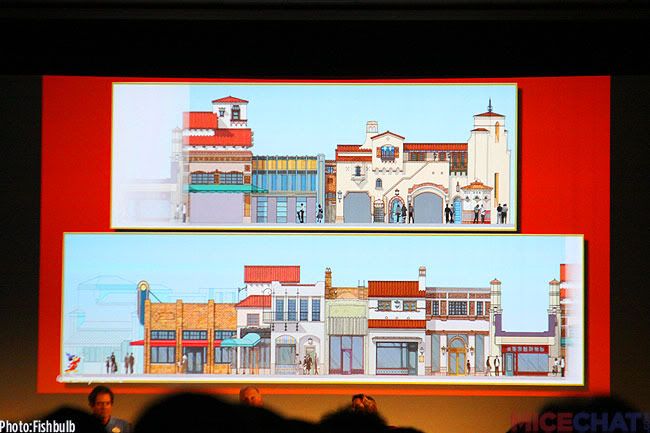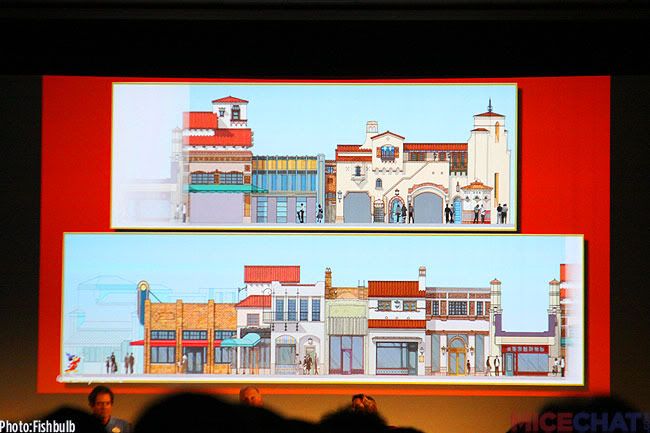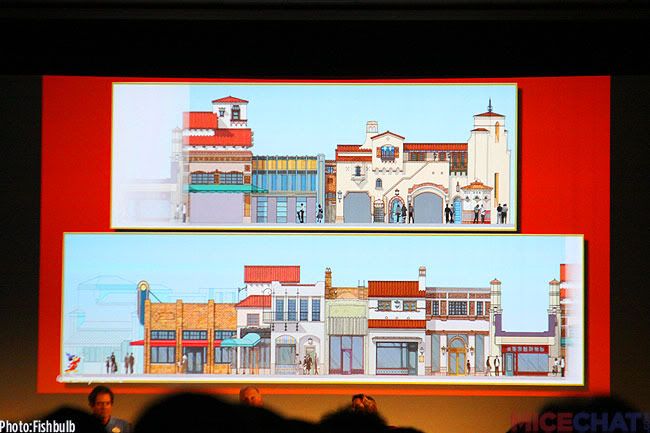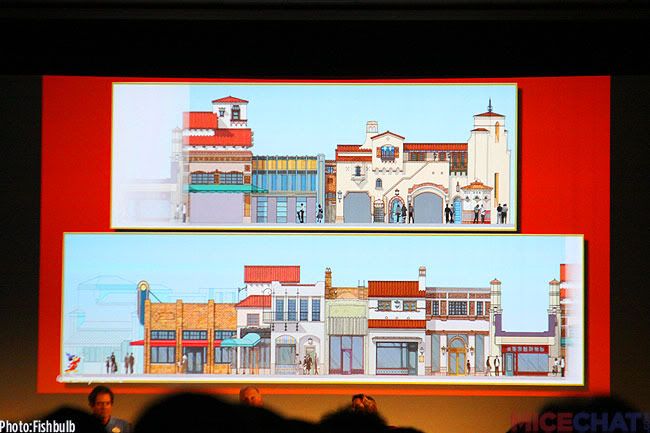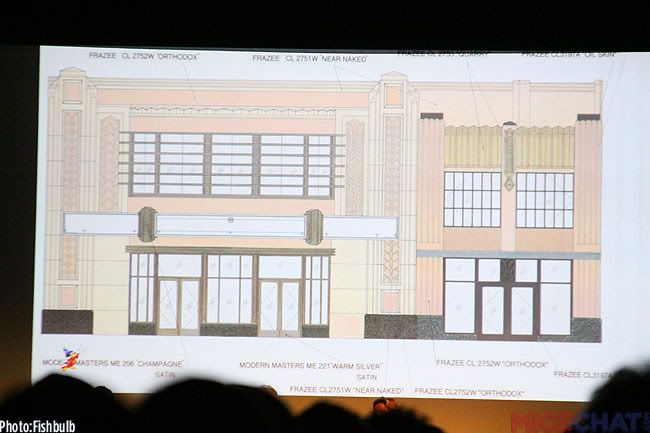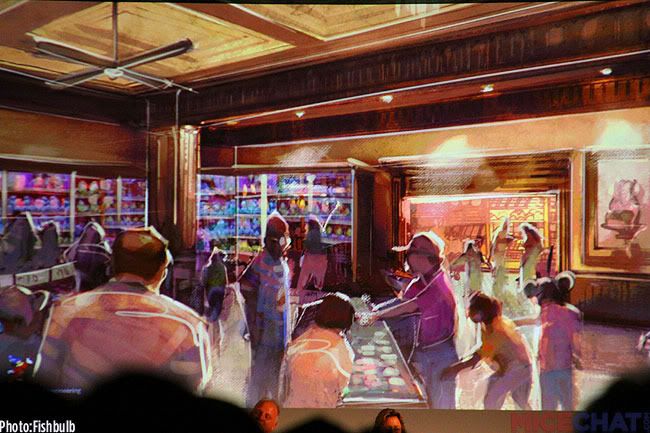 Elias and co
Inspiration was taken from early Los Angeles dept stores. This will serve as dca's emporium.
They're now showing elevation studies of both the left and right hand sides of the street.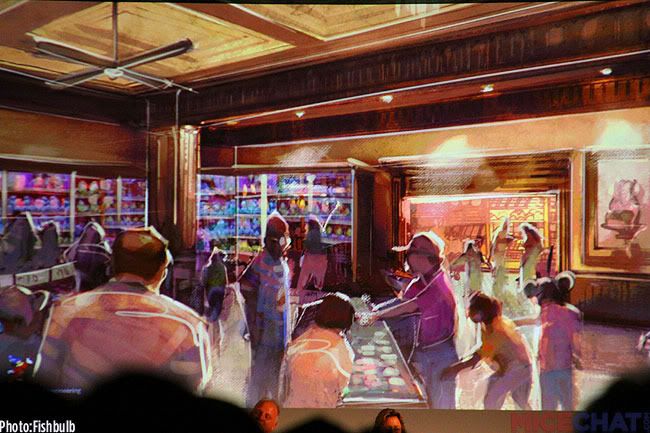 All of the stores on buena vista street will be fully themed inside. They will also have visual
connections from the exterior to the interior. This will include window displays.
They kept mentioning that during development there was a color expert or queen, and a tile queen. Lisa then said , there are a lot of queens in imagineering.". After Lisa caught herself the room erupted in laughter.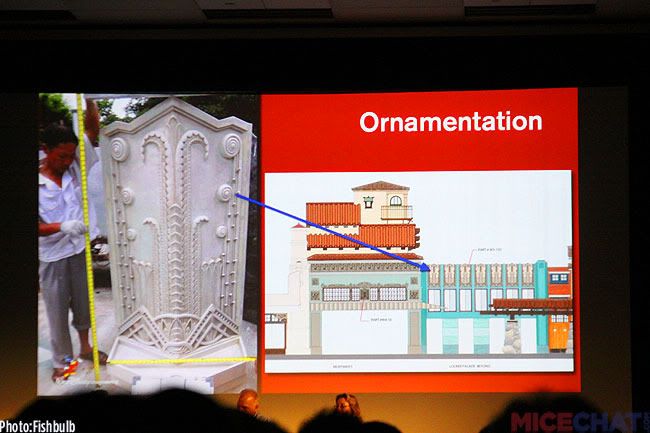 The Clarabells ice cream locations exterior color palette was umpired by a pack of necco wafers.
They wanted to be careful not to include actual Disney character in the exterior ornamentation since they were mostly uninvented in 1920
Trolley candy treats will feature an homage to an unmade attraction.
There will be an 8'x5' big Rick candy mountain model with
miniature trolleys working on it.
They are importing massive, mature oak trees.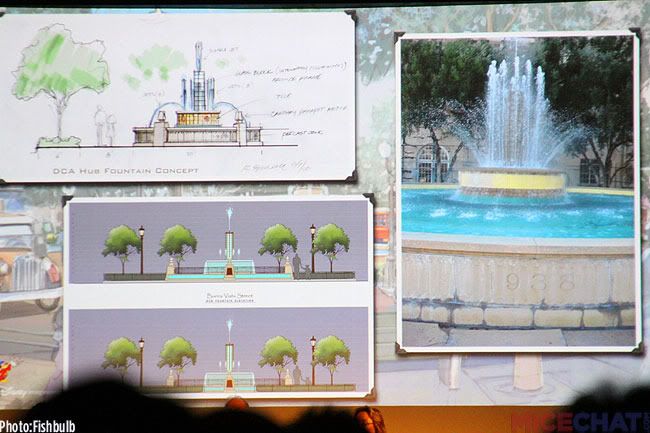 The pump house for the fountain, that is adjacent to the carthay, will also serve as a trolley stop.
The carthay circle theater will serve as a restaurant. It will have balconies that will be perfect to watch parades from
The Walt and Mickey statue will be located in the small park that will be built in front of the current greetings from California building.
They just showed maquettes of the new walt and Mickey statue.
Keep refreshing. I am adding text as the presentation goes along.