No, you aren't crazy. If you happen to see a dragon on the LA freeways this morning, it's likely just D23 transporting the Maleficent dragon from Fantasmic (we assume it is the old dragon) to the Ronald Reagan Presidential Library in Simi Valley. The Dragon head will be part of the Treasures of the Walt Disney Archives exhibit which opens July 6th.
The Dragon is scheduled to leave Disneyland at about 6am and will travel north along the 5 Freeway to the 101 to Route 23. The dragon head is 15 feet tall and 9 feet wide, so there's a good chance you'll actually be able to see it in the back of the truck.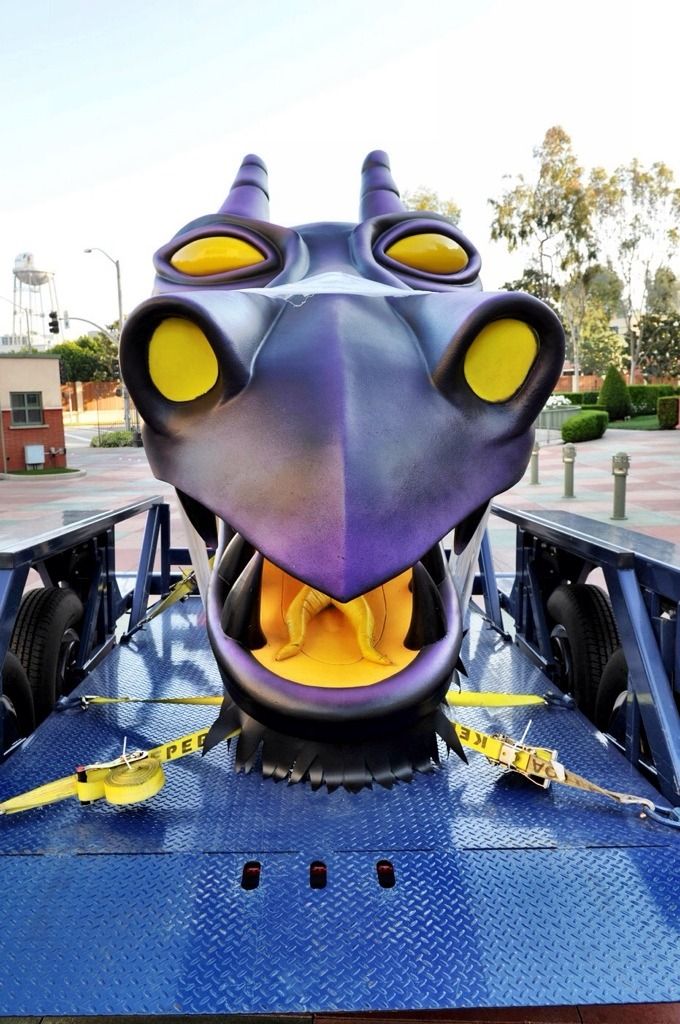 If you happen to catch a dragon sighting, please post here, along with your very best dragon puns.
(Photos copyright Disney)