For 30 years Blues has filled the air on the campus of San Jose State at the Fountain Blues Festival. Although no longer free, you can't beat it for $10. I've had to miss far too many because of another annual event that often conflicts, but things worked out this year. Good to crack out the daypack and chair for the first music event of the outdoor season.
First up were the Festival All-Stars, comprising many on the local bay area circuit. Although many were not known to me, a few were familiar such as Bay Area fixture JC Smith
Lara Price, a small woman with a huge voice
Ron E Beck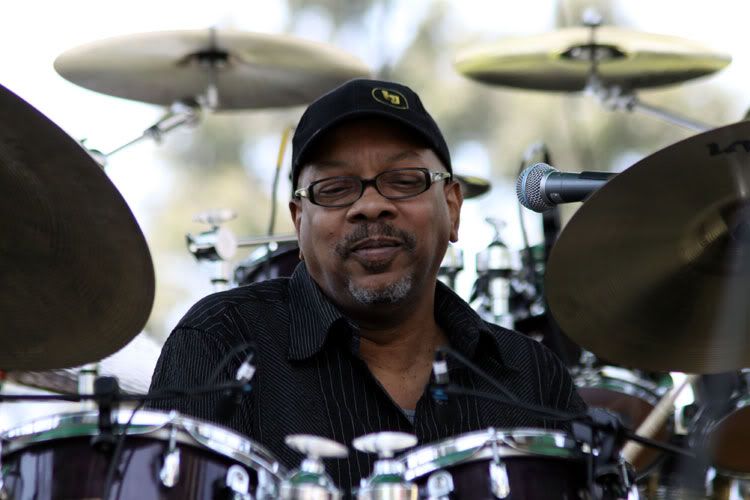 Kaye Bohler
A multitude of harps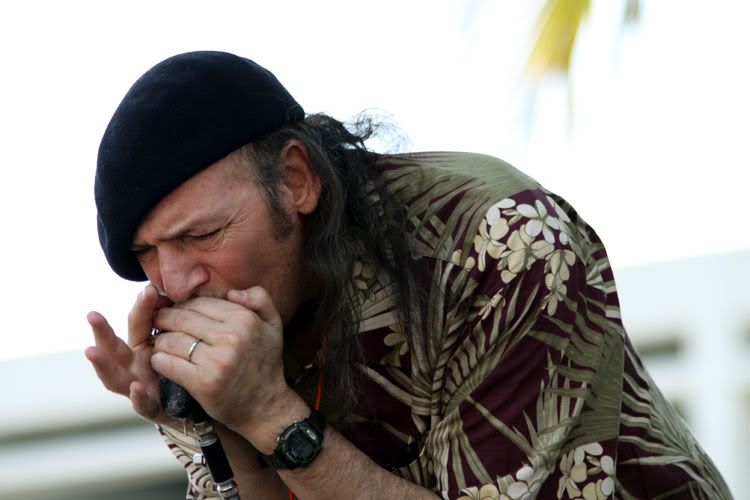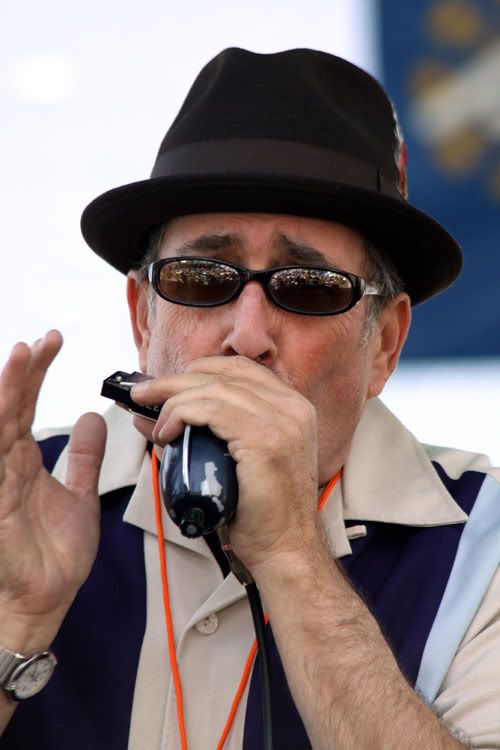 And, perhaps the highlight of the set, Max Cabello Jr.
In a way, that was the end of the straight ahead blues portion of the program, but in no way is that implying that things went downhill. To the contrary, most of those harpists came out into the audience to watch the man that had just won the annual best harmonica player award at the WC Handy awards, Jason Ricci and his band New Blood. They were similar to Blues Traveler in some ways, but wholly unique in others. I assume there was electronic help to allow Ricci to sound like a pipe organ at times, but he, and the entire band, were about musicianship, not gimickery.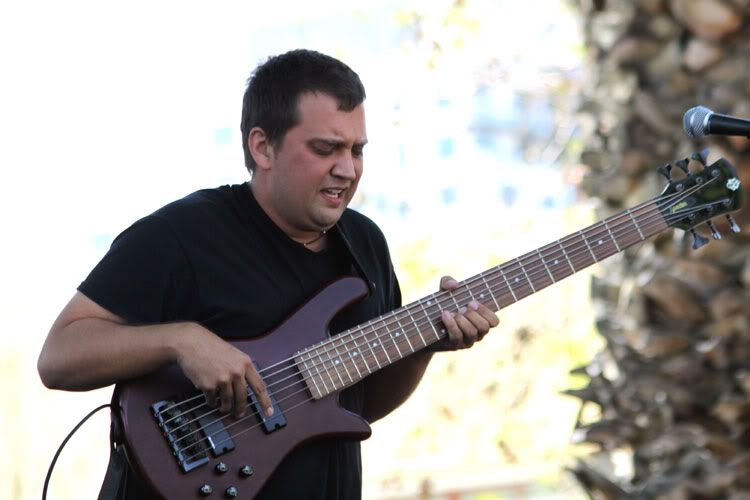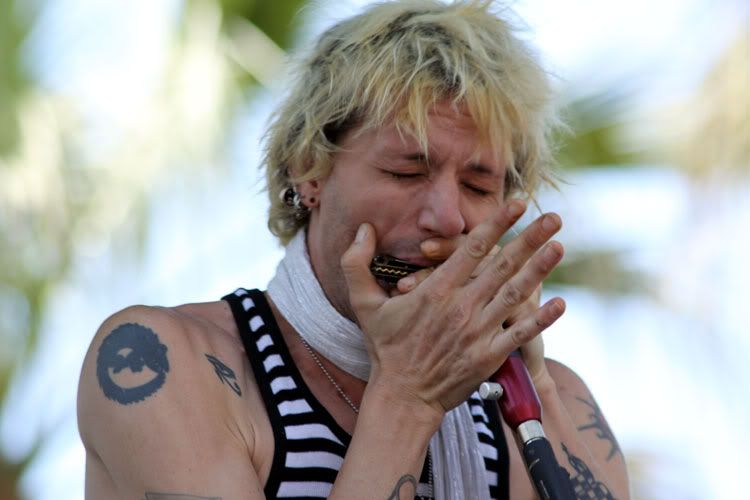 Next up was Otis Taylor and his band of traditional instruments: guitar, bass drums, banjo, violin....pedal stee....? Is this a blues or bluegrass fest? Well in this case, it was sort or a blusey jam band thing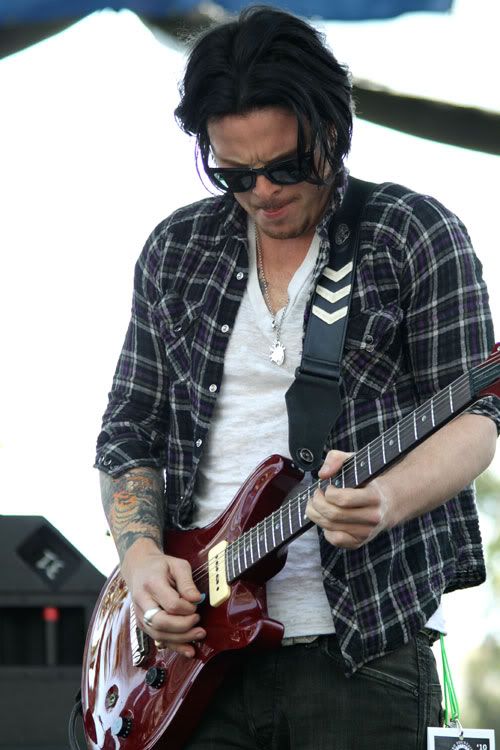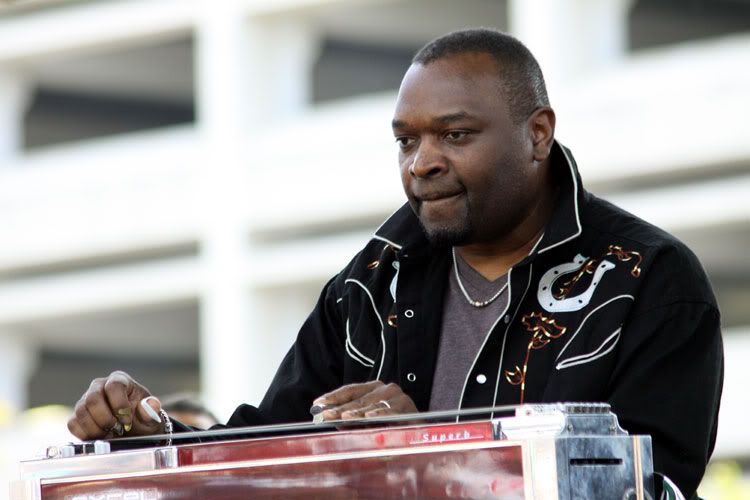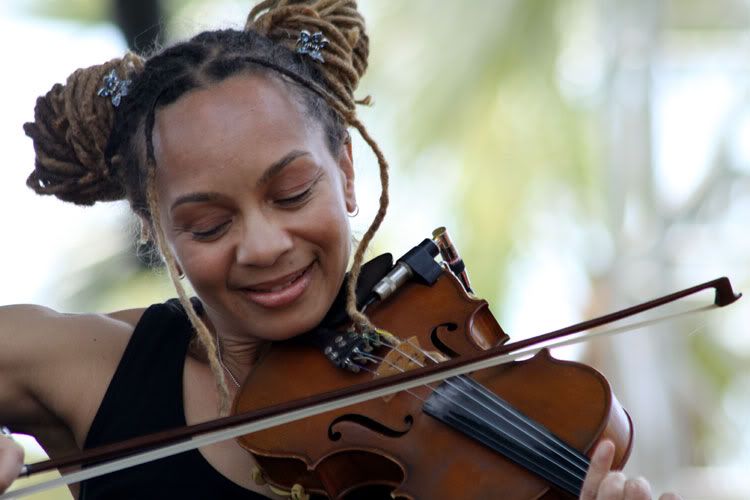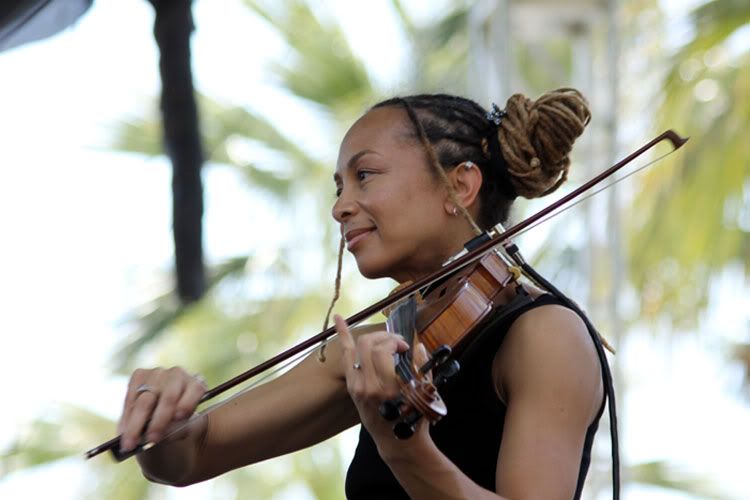 We then came to the female vocalist portion of the afternoon. Sista Monica belted out some powerful R&B with a hard driving band behind her.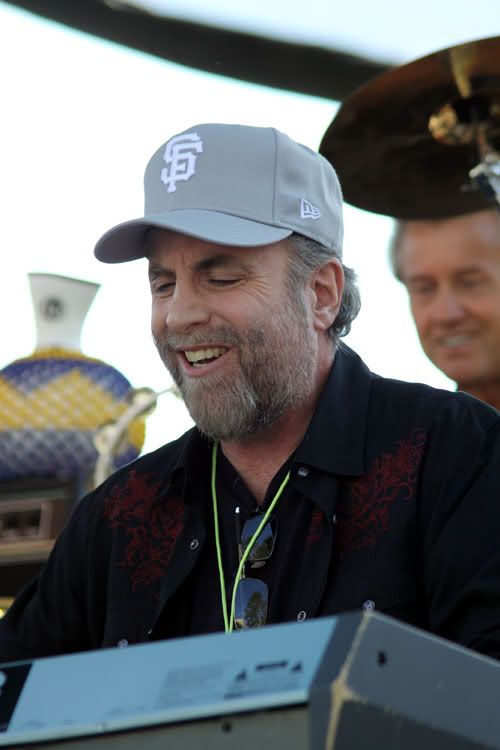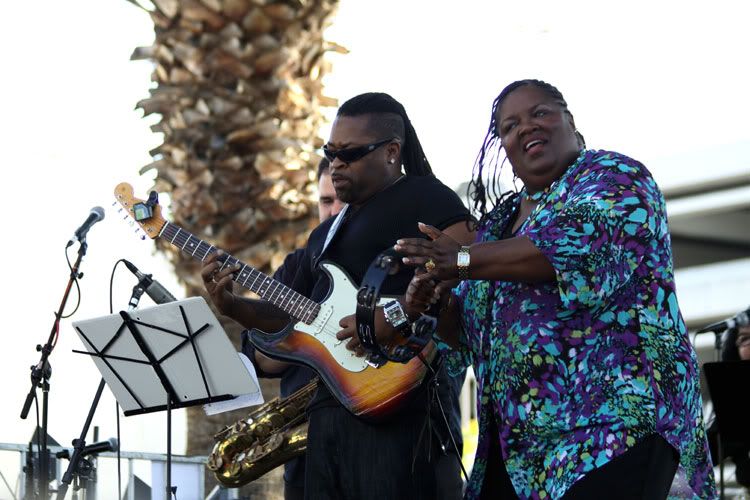 Bettye Lavette slowed things down, perhaps a bit too much for my tastes, with a ballad heavy set. Her voice is holding up great after 60 years of singing, and she had some interesting takes on songs by the Who (Love Reign O'er Me), George Harrison (Isn't it a pity) and Ringo (It don't come easy).
Perhaps the slow selections were to give everyone a breather before headliner Robert Randolph and the Family Band. You may have seen this guy on TV or sharing a bill with Eric Clapton. He takes a Pedal Steel beyond anything heard at the Grand Ol' Opry, and doubled when joind by Otis Taylor's steel player. It was mostly instrumental (no one in the band has a particularly strong voice) and any lyrics tended to be basic, but it got people out of their seats to get close to the stage. The dueling steel version of Jimi's "Voodoo Child" was epic!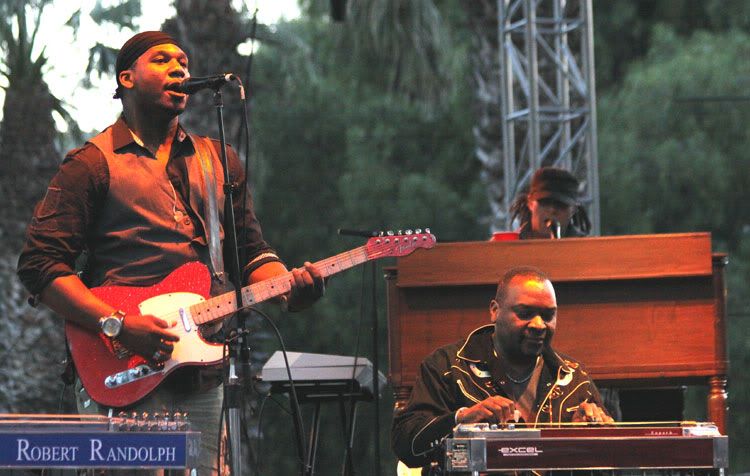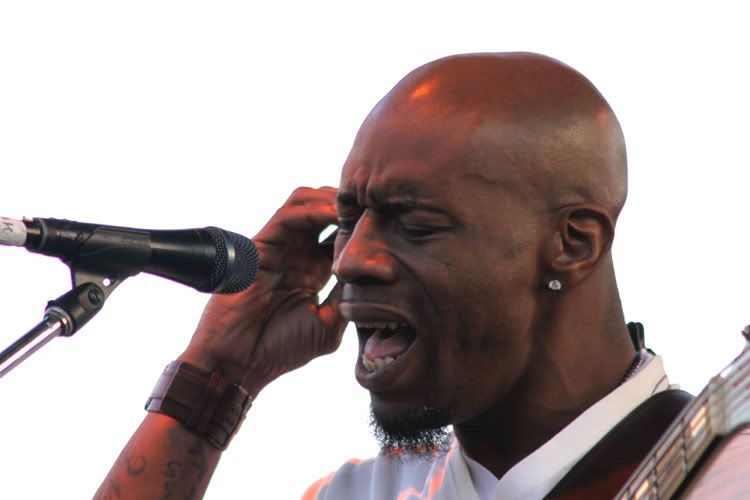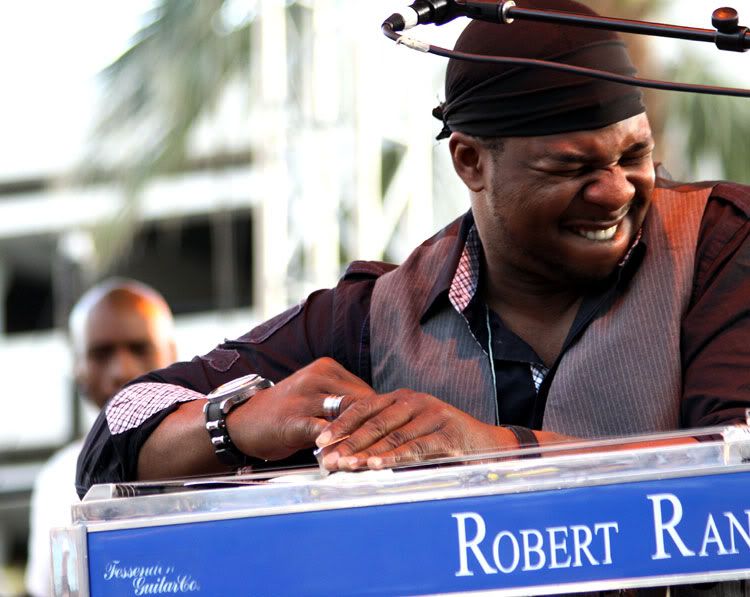 Thanks for looking. Support live music!
A bientot.