Beach Boys reuniting for new album, tour in 2012 - Yahoo! News
Beach Boys "Do It Again"

The Beach Boys Announce 50th Anniversary Reunion, New Album and Tour - YouTube
Wow! Have the Beach Boys really been around for 50 years?! What a phenomenal epic impact this group has had on the recording industry and on our culture in general. Brian, Mike and Al will always be heroes to several generations. Here's a promotional teaser for the upcoming album that features a rare treat. They were gracious enough to let us watch them recording part of a song....a new version of one of their hits, "Do It Again".
Group Founder and Primary Composer Brian Wilson
With Mike Love: Lead Singer That Is Also An Iconic Composer

Brian (Looking Dapper) and Al Jordine: Vocalist and Guitar Player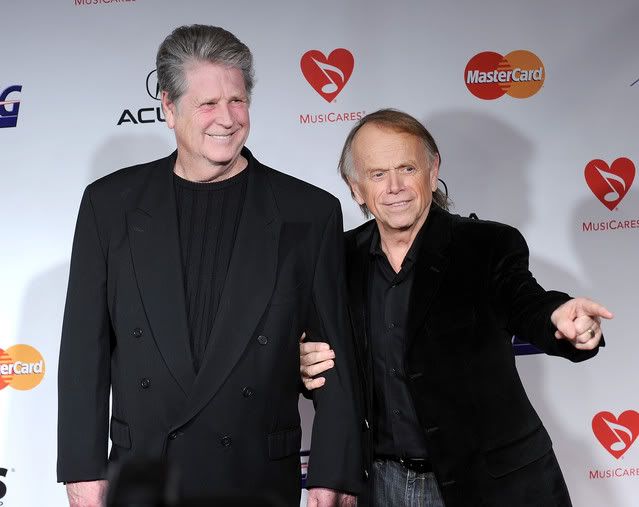 One Wonderful Guy! Mike Has Held the Group Together Thru Good Vibrations and Bad.
(I had the great fortune of meeting the group once)