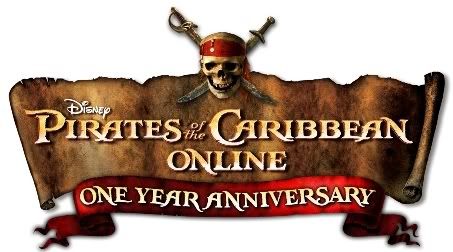 POTC Online marks its one-year anniversary this weekend with the Curse of the Muertos Moon. Today through Sunday, the Caribbean will be thrown into perpetual night. When the moon is full, though, beware (or not). Pirate players not under safe cover will be cursed to perform Jolly Roger's evil bidding.
Full moon phases today are at noon, 5 p.m. and 8 p.m Pacific time. Saturday's are at noon, 4 p.m. and 9 p.m. Sunday's are at 1 p.m., 4 p.m. and 7 p.m.
Anyone planning on getting cursed? Sounds like a fun way to spend Halloween.