I had the opportunity to speak with Warren Spector today, designer of the upcoming game Epic Mickey. It was an enlightening discussion which left me antsy to pick up the Wiimote and explore this exciting new Disney universe.


Epic Mickey is a highly anticipated game built for Nintendo Wii which will be released on November 30th in the US (earlier in the UK and Europe).
Here's what Disney theme park fans will want to know. Epic Mickey takes place in a world called Wasteland. It is a land built and destroyed with ink and paint thinner and populated with forgotten and neglected characters and icons from Disney's history. The master of Wasteland is Yensid the wizard from Fantasia (also Disney spelled backwards). Why Yensid? Well, he's sort of Walt Disney's alter ego. Walt never threw anything away, keeping old sketches, concept art, and ideas. He would have loved seeing his forgotten characters come back to life.
And just what sort of characters can we expect to find? Some that you might have a vague memory of such as Oswald and some that you may never have heard of like the gremlins from an abandoned Walt Disney and Roald Dahl concept (the characters of which now roam the world of Epic Mickey). Most of the visuals predate 1967, a period which saw the last of Walt's projects come to life.

To play Epic Mickey is to take a sort of Disney history lesson. Players move from scene to scene by jumping through old Mickey Mouse and Oswald cartoons. Fans will feel very much enveloped in the world of Walt, Mickey, and even Oswald (Walt's long lost character who predates Mickey Mouse). Many of the backgrounds were plucked from actual Disney artwork, former attractions such as Swiss Family Robinson Tree House and the Nautilus make an appearance, even the trashcans are direct from Disneyland's Main Street. It is a rich tapestry of Disneyana to be sure and fans will delight in finding the references throughout the game.

Epic Mickey seeks to be approachable to all demographics - kids, adults and even gamers; by fine tuning the game for the Nintendo Wii, they hope to appeal to the broader demographic of the platform. That's an ambitious goal, but one which Warren was inspired to pick up from the likes of Pixar, who make movies for everyone and don't pander to the lowest common denominator.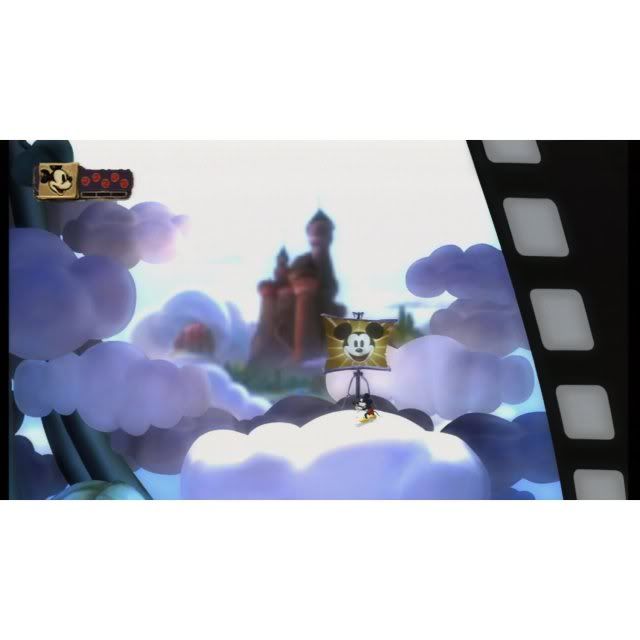 There is also the ultimate tribute to YOU, the Disney fan, in this game. If you search closely, there is a way for you to enter Walt's Apartment above Main Street's Firehouse. After all, this is a game built by a Disney geek for a Disney geek.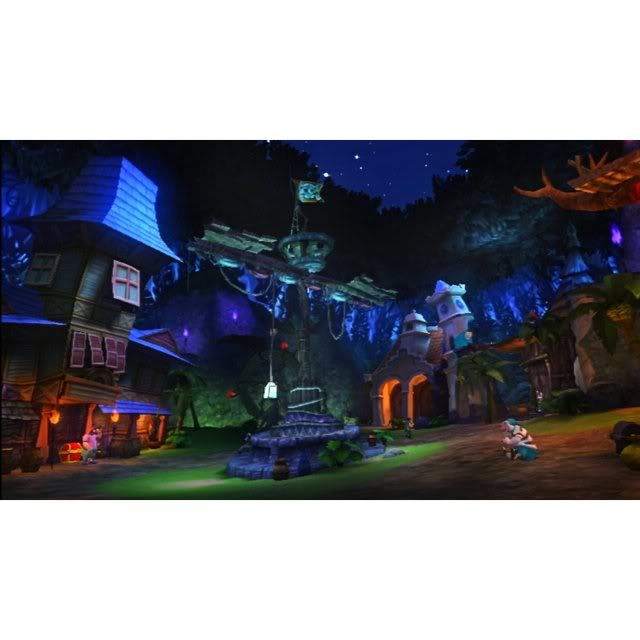 On a personal note, I've never been as anxious to play a game as I am this one. Thankfully, it comes out just in time for Christmas. Funny how those things just sort of work out.


Three cheers for Warren Spector and the Epic Mickey team, we wish you lots of success and hope that you'll be able to continue your adventures in Wasteland!

-Dusty