You may have wondered how to play or seen something strange in VMK's Pirates of the Caribbean game. Below are many
Frequently Asked Questions
and Answers.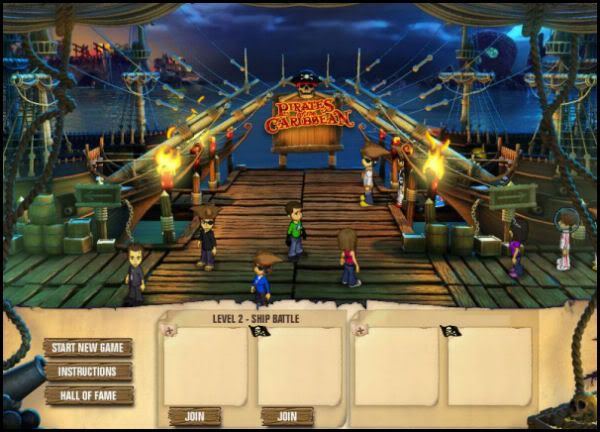 Q: What is the difference between Capture the Flag and Ship Battle?
A: There are now 2 different ways to play the game: In Capture the Flag you and your team have to capture the other team's flag and return it to your base. If you get hit while you have the flag you will drop it. Ship Battle is a lot like the original game. Mainly all you do here is try to blow up the other team's ships.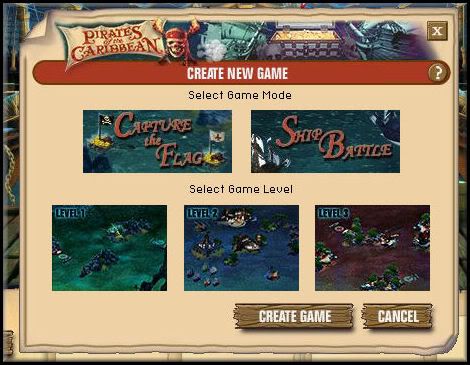 Q: Is there a Sea Monster in the new game?
A: Arg! There be a Sea monster called the Kraken. It be eating ships that don't movie around enough. So beware...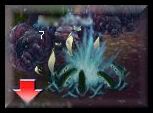 Q: What happens if I drop the flag? Is the game over?
A: No, the game does not end, but you better hurry up and turn around and pick it up again.
Q: How come sometimes after my ship blows up I am in a little boat?
A: That is a rowboat, and if you can make it back to your base you get a brand new ship. You can also pick up a dropped flag while in the rowboat, but you're not very fast so be careful. If you get hit while in the rowboat, the game is over for you.
Q: Can you play only one game on level 1 and play the other game on level 2, or do you have to beat both on each level?
A: If you win any game on level 1, you may play any game on level 2, if you win level 2, you may play any game on level 3. That is what I heard.
Q: Why does it say I have to pay credits to play?
A: The game now costs credits to play. But if you win, you get more credits back.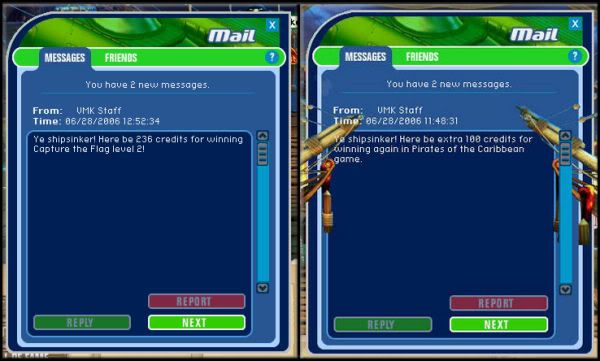 Q: What is this extra ship-looking button next to my title?
A: After you start or join a game, next to your name is a little ship button. If you click on it you get to choose 1 of 3 ships. Each ship has different features, so choose carefully.
Q: Do I have to be on the
Port Royal
team when I start a game?
A: No, You may switch sides by clicking the arrow near your name if you rather be a pirate, Arg!
Q: What is the new room after the pirate lobby?
A: It is the Pirate Treasure room, where you can relax and talk about the game. For now...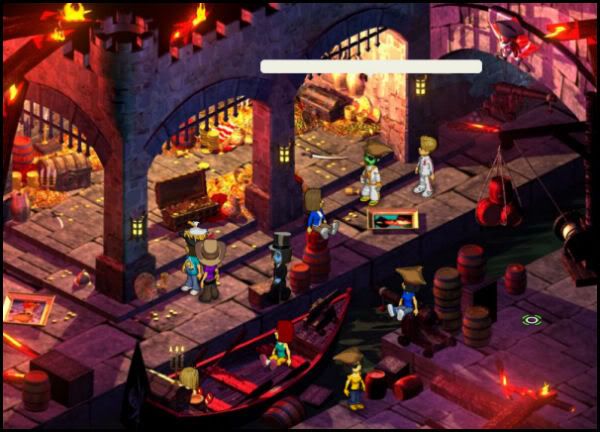 Q: How do you get on Round-3 of each level?
A: It is Best 2 out of 3 on both games. So if you Tie 1 - 1 on level 2, you get to play the third round.
Q: How do I access level 3?
A: First you must score 10 wins on level 1, then 10 wins on level 2. Next you will receive a message instructing you to visit the old captain. Go to the tree house; double click on him to get credits, and permission to play level 3
Q: What's up with the gold cannons you can get? I saw no different effect.
A: It is believed to be a powerful weapon, and give you bonus credits.
Q: When the popup tells me it costs credits to play and I click ok, does it immediately take my credits?
A: The game does not take the credits until the game stars, this is because the game can be full, or you can get booted out of a crew.
Q: How do you play against the computer?
A: This is simple, in capture the flag you must have real people, but in the other game, you have a choice to add AI (Computer) players... The downside is even if you win, you might get less money than you paid to play.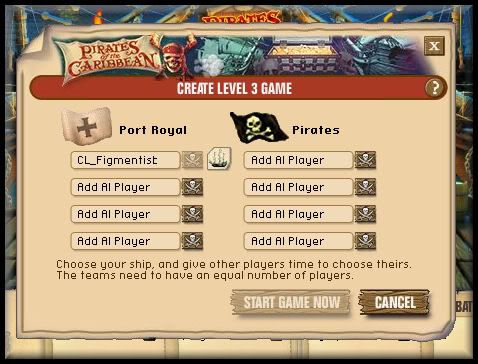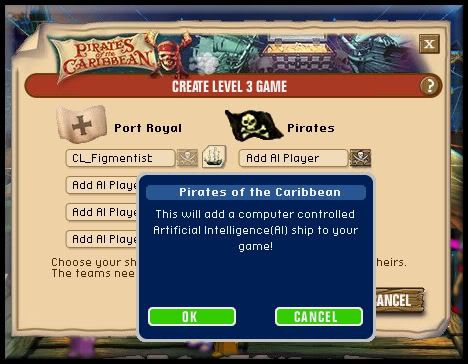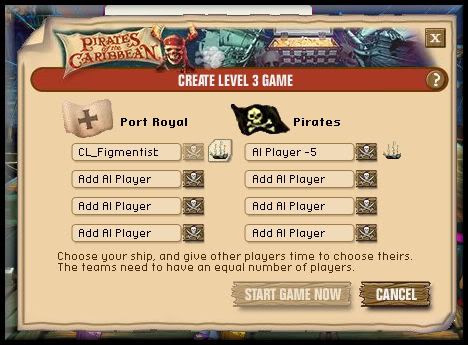 Q: How do you take screen shots I heard you click the print screen button, but it didn't work for me.
A: I press
Alt
and
Prt Scr(Print Screen)
together, then paste it in a photo editor, such as paint shop pro or even Paint on the Windows operating system, to edit them.
------------------------------------------
Q: I hear you can now get prizes from the game, how can I get them?
A:
Every three wins
on any level and game, meaning three wins on capture the flag level one will get you a key. Each level gives a certain key. so three wins on level one will earn a bronze, three on level two earns you a silver, and three wins on level three earns you a gold. Each key can get a better chance at a prize from a treasure chest located in the pirate treasure room.