Okay I have been working hard on my newest park called "Rosewood Park". This is the park I made "Western Wonderland RR" in, so I will have to get that thread merged with this one.
I will record the video for Western Wonderland tonight
.
Anyway, when you enter the main park entrance, you are emerged in the Wild West. It also has a big pool complex in the park. Right now I am working on the Spooky themed area and it is right next to the pool complex.
Anyway here are the pics I have uploaded so far:
Two more pics from Western Wonderland RR: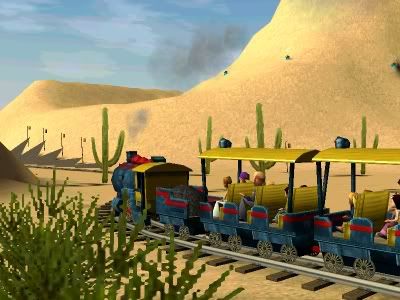 (This one has the school group I created. The Group consists of 4 teachers, 2 Teacher assistants, and 18 kids)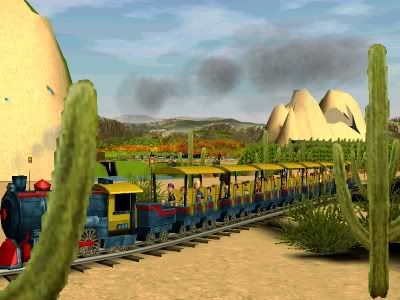 Here is a picture of some of the pool and the building that houses the Mini Golf. Right next to it in the lake is where the Canoes are. The building that houses the Mini Golf was originally going to be the burning cabin. The mountain in the back will house Splash Mountain: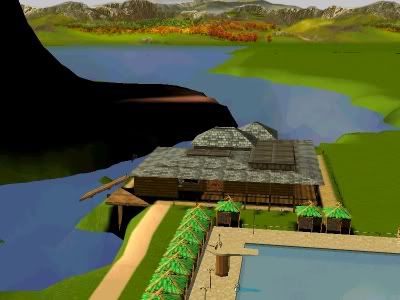 Over view of the Pool complex:
(You can see the Western Wonderland RR all the way back there where the mountains are):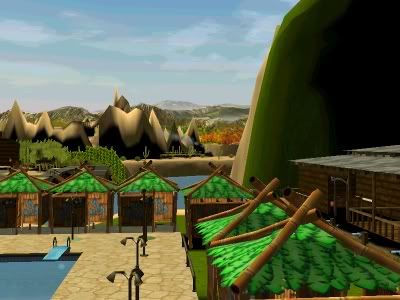 Employees and two entertainers by the Pool changing room and water squirting guns. No one has yet to find the guns though and squirt people in the pools
.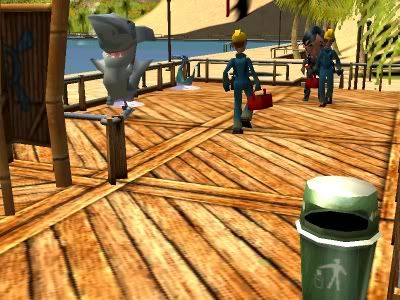 Pool with fireworks going off in the background:
Overview of the Pool, Lake, Mini-Golf building, etc.:
I am uploading pictures right now of the newest ride I am working on called "Haunted Mansion Go-Karts".