*WE ARE MOVING OUR LINK. WE ARE MAKING A SITE FOR THIS. PLEASE STILL SEND REQUESTS HERE UNTIL FURTHER NOTICE.*
Hi everyone I have decided that I am going to make Signature Pictures that you can request. Please don't take credit,
Here are some examples of what I have made:
I had to write on them so nobody would take them, since the last incident..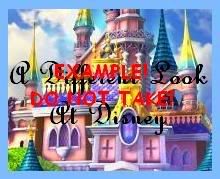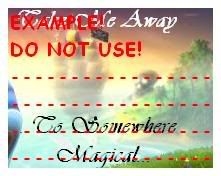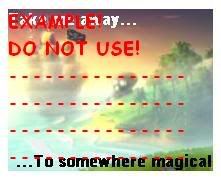 **Please Note:
All of these pictures were made by
me
and I will not give you permission to use one. Please request your own. These are already in use for many other things. Some of these are requests that people have made.
I can make it say anything you want it to just fill out this:
Background (Somewhere from VMK that you want the Background):
Boarder Color (None is also a choice):
What you want it to say:
Font Type Top:
Font Type Bottom:
**If you don't know what kind of font just say blocky, round, cursive, etc. If you get a chance to look through the fonts you are available to use on your computer and tell me the name. I will match font colors with what works for it. The pictures are 221x179 is you have your own pic to post for me to use for the background. Any questions:
XbrunetteXOXchic@aol.com
Don't take credit for them. This is something I am doing and please don't take my idea and start a thread like this.
WARNING:
DO NOT USE ONE WITH OUT ASKING UNLESS REQUEST! IF I CATCH YOU USING ONE I WILL ASK YOU TO REMOVE IT, IF YOU DONT I WILL TELL A MOD.
DO NOT TAKE ANY OF MY SAYINGS OR ANYONE ELSES, WE MADE THEM UP PLEASE USE SOMETHING DIFFERENT. IF YOU WANT TO USE ONE THAT I MADE IT WILL HAVE PINKCHICLETT ON IT SO YOU CANT TAKE CREDIT. DO NOT USE ANY OF MY EXACT BACKGROUNDS OR IT WILL BE COPINGY.
Fill Out Form:
Fill this out, ones with a "?" means yes or no. You can ask me to put in little hearts, they must be in white so they don't blur. I can make them only small or medium. This is not a question I ask, you have to ask me to do this yourself. If you want something like a little design just ask.
If you ask for a checkered boarder it will take longer!
VMK Name:
Mice Name:
Background Picture:
Font
Font Size:
What does it say:Font Name:
Centered?
To the Left?
To the Right?
Boarder
Think?
Medium?
smallest?
None?
Color?
Looneygirl's Signature Doll Pictures!
All you have to do is Request this
Pirate Doll?
Preppy Doll?
Dressy Doll?
Mermaid Doll?
Medium Sized Preppy Doll?
Fairy Doll?
Boy Doll?
Fav Color?
Text?
Text Style?
and it should take bout' 5 min!
and of course it is free!!
__________________
Examples Of what Looneygirl has made: