Some cosmetic changes have happened in VMK.
The New Load Bar
:
The new task bar
:
A new sound control button is visible to the right of the clothing button and left the "HELP" button. The "Q" button is smaller and the "EXIT" is now a red "X" to make room for this button.
New "in trade" icon (and notice the hair styles on the girls)
: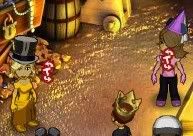 When looking in your inventory at teleports to find a matching set, just click on one and the other will blink. This is very helpful and will even be more helpful for trading.
15 Pins
:
Magic Star Amounts visible
:
Also, Discovery Island no longer exists...but the path to it still does.
Halloween Overlay of Main Street
:
Halloween Overlay of The Haunted Mansion
:
New Sign at the Monorail Stations
Discussion thread:
here
.
Pirates Game is giving out keys for a certain number of wins (every 10). The key is for a single use magic that you can only use directly in front of the given treasure chest in the Pirates Treasure Room at either the Bronze, Silver or Gold Treasure chests.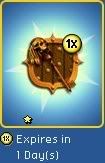 Unfortunately, I didn't get anything. Host_Lily was there to offer information as we all seemed eager to learn about these new keys.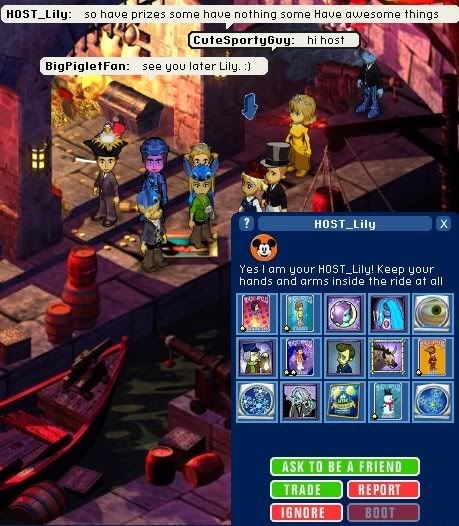 The new game keys have been reported to give out credits, Coral Magic - Single Use (your character turns into Davy Jones), and Pirate Maze pieces.