Well after months of working on my newest RCT2 park, I have finished it and got the park opened. I also put some rides in already.
Save the Scenario file into the Programs/Infogrames/RollercoasterTycoon/SavedGames file.
Download:
Dockport Scenario
I believe you save the Scenario Editor file into the
Programs/Infogrames/RollerCoasterTycoon/Scenario file, but I am not sure.
Download:
Dockport Scenario Editor
The file will expire in 7 days. So if you want to download it after it has expired, post a request here or PM me.
Here are some current pictures:
Injun Joe walking around his caverns in the Tom and Huck Rapid Ride:
You encounter a gold statue of an Incan God on the "Indiana Jones and the Cursed RailRoad" ride: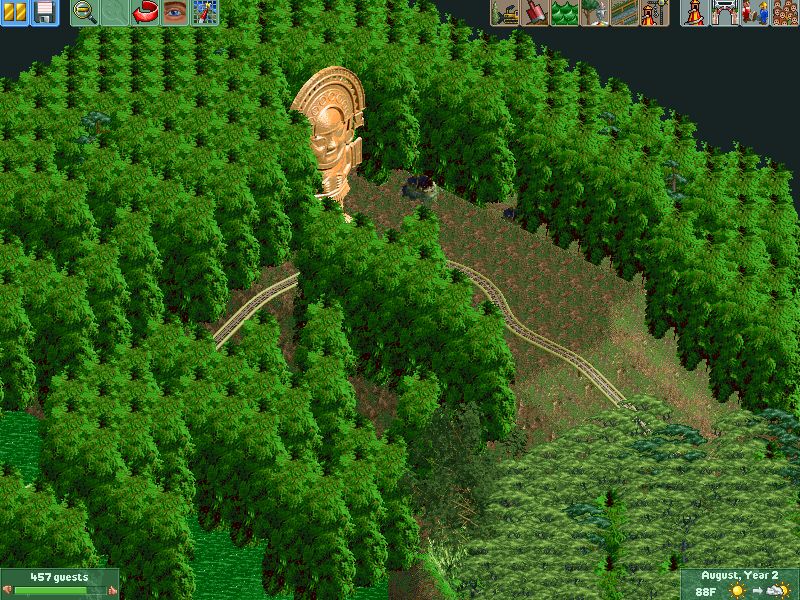 First drop on the Jungle Cruise:
Adventureland Train going over the Dino-Karts ride:
The Governors Manor: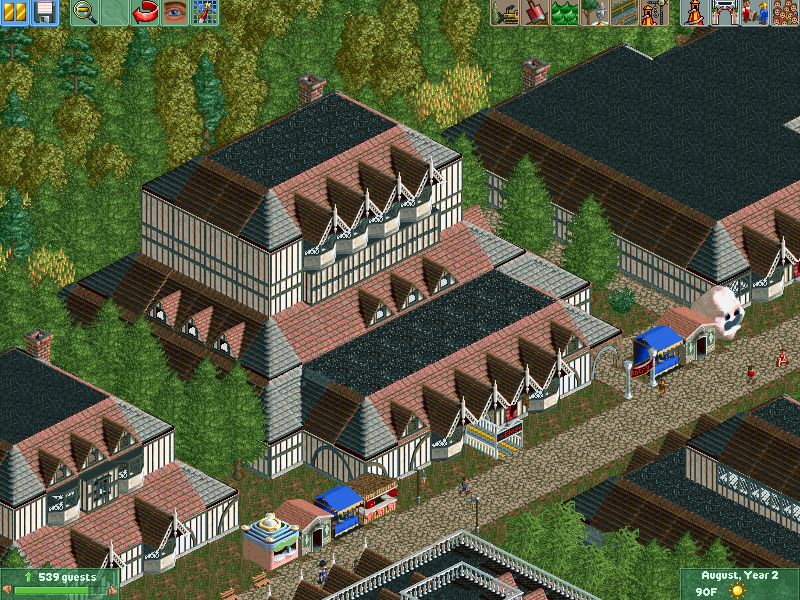 More to Come.
IF YOU HAVE ANY PROBLEMS WITH THE DOWNLOADS PLEASE LET ME KNOW
.