Re: (RCT2) Dockport Theme Park Scenario/Scenario Editor available for download.
Here are some new Screenshots:
The Country Bear Splash Boat ride: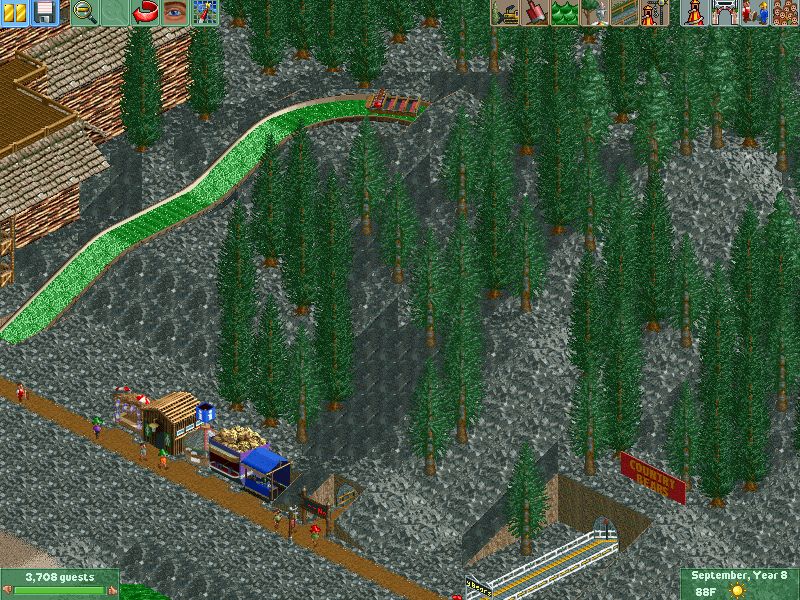 Thunder Mountain. The train goes under the Ole Prospectors outhouse and there is a bird on a guilded cage:
Goliath. This building houses my own custom made coaster that is also named Goliath: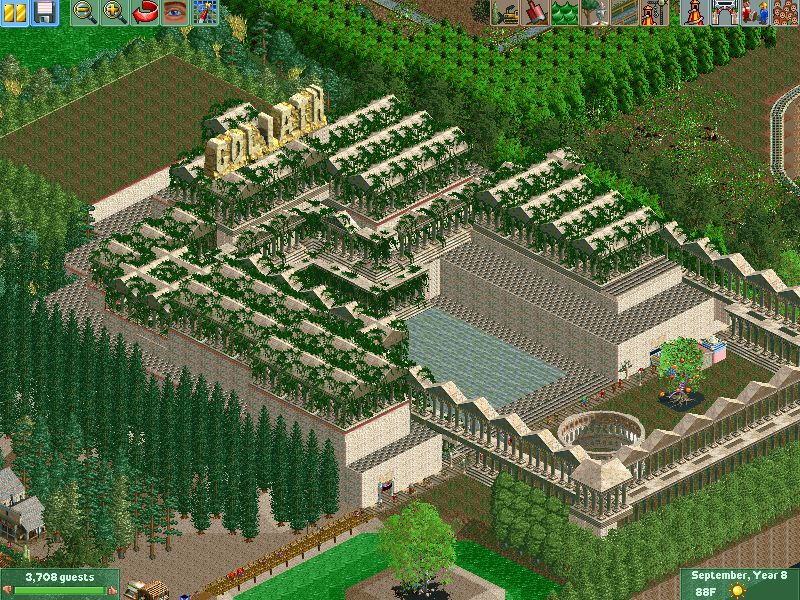 (A portion of Goliaths track)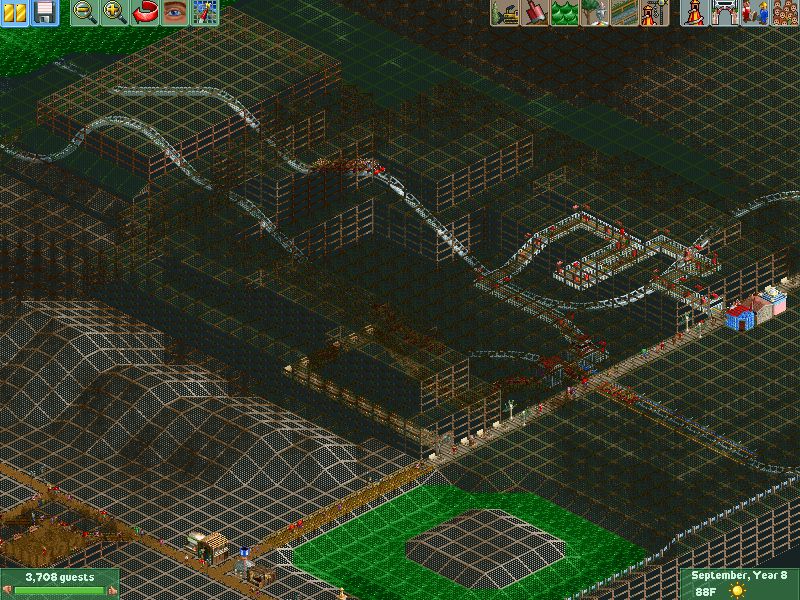 "The Expedition" queue building: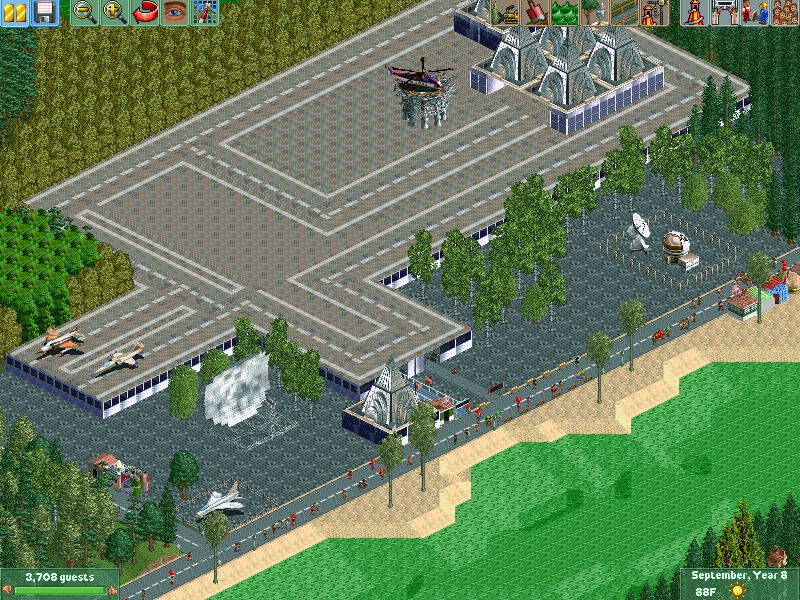 "The Expedition" planes: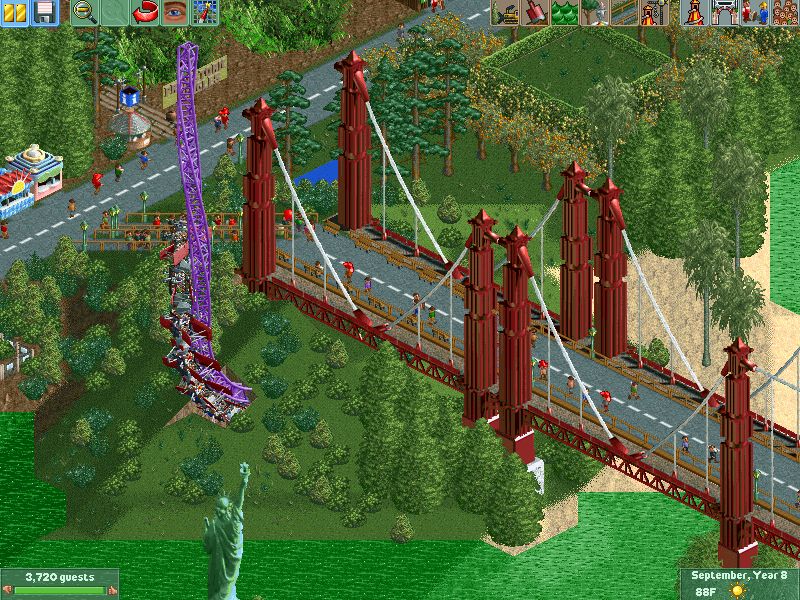 Space Mountain Queue Building: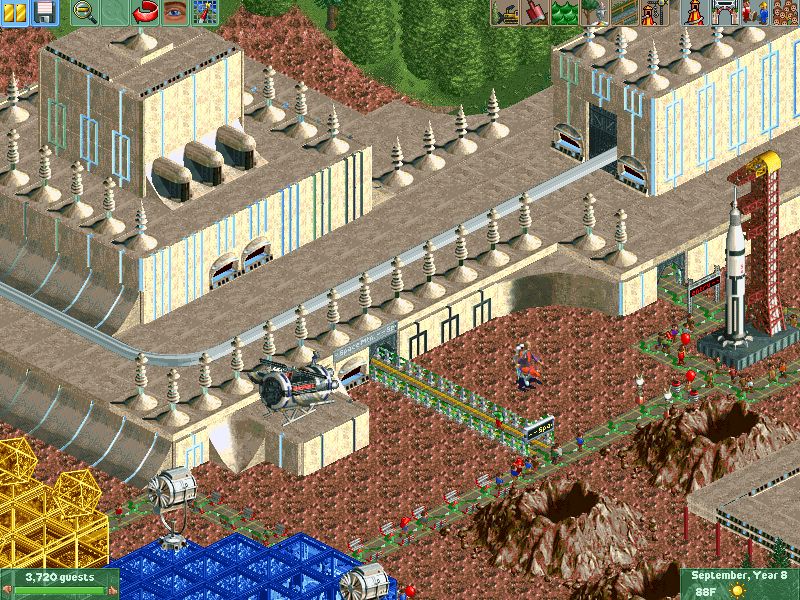 Matterhorn Queue building: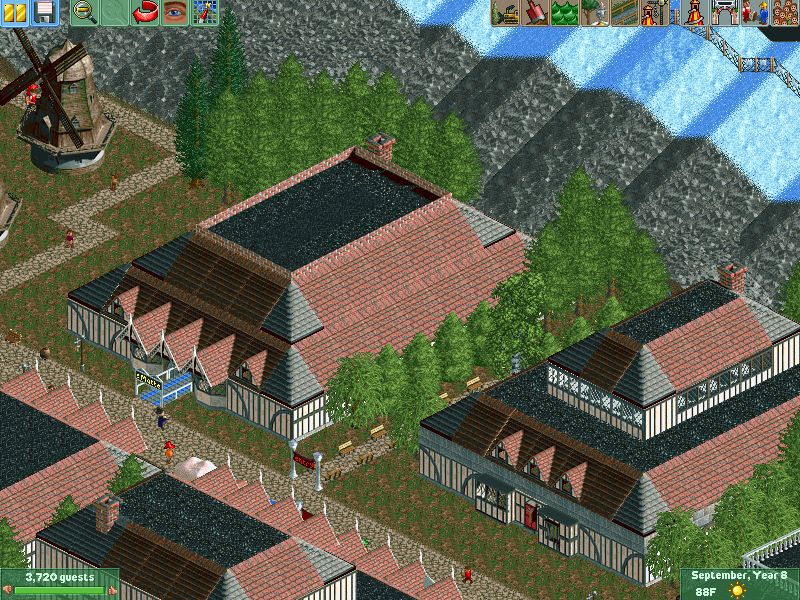 Portion of the Matterhorn: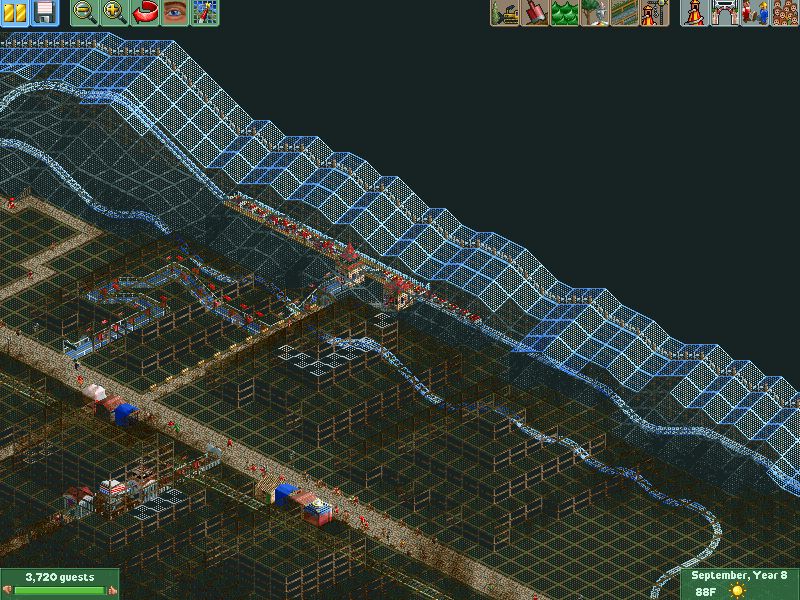 I am HAPPY to state that most of the rides are underground and keep the landscape wonderful looking. Even all the coasters are underground and guests enjoy them, especially during rainy days
.
Here is the updated, playable, downloadable version of
Dockport
.