So I have been spending a bit of time on this park, it isn't really a Disneyland recreation, since the park looks similar but is very different. However, I did create a Main Street and I do like the look of it, it is smaller than Disneyland's Main Street but I think it looks cozy and nice.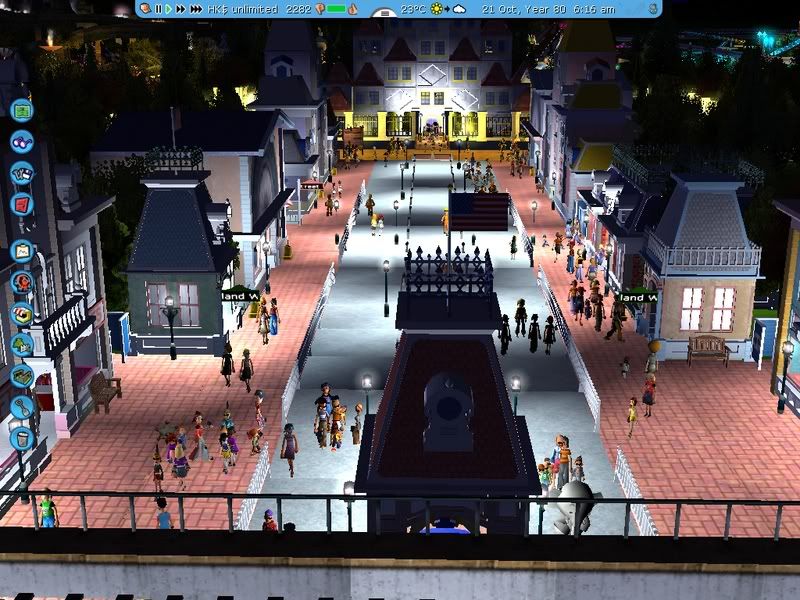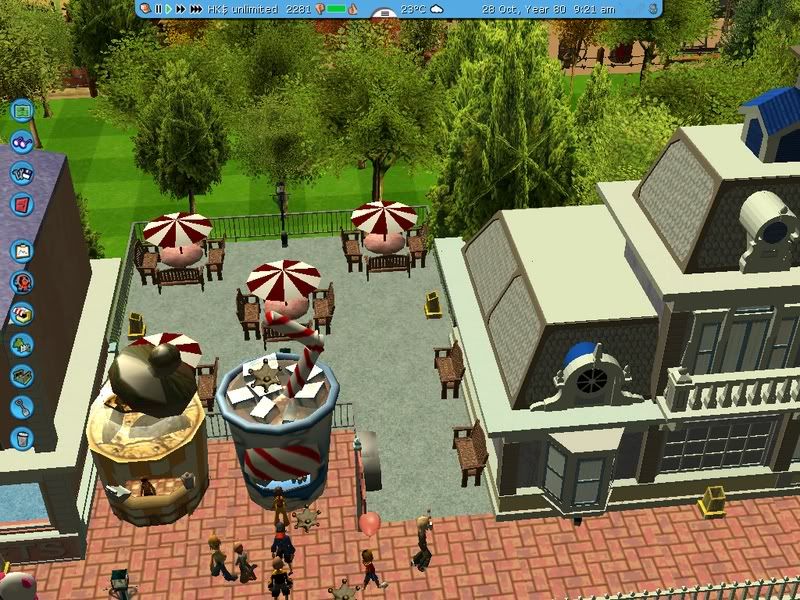 However, in true Disney fashion, I am constantly renovating Main Street with new buildings and paint jobs, I'm planning to tear down a building and build a brand new one.
I also created my own horror land with my very own Haunted Mansion seen here.
Before: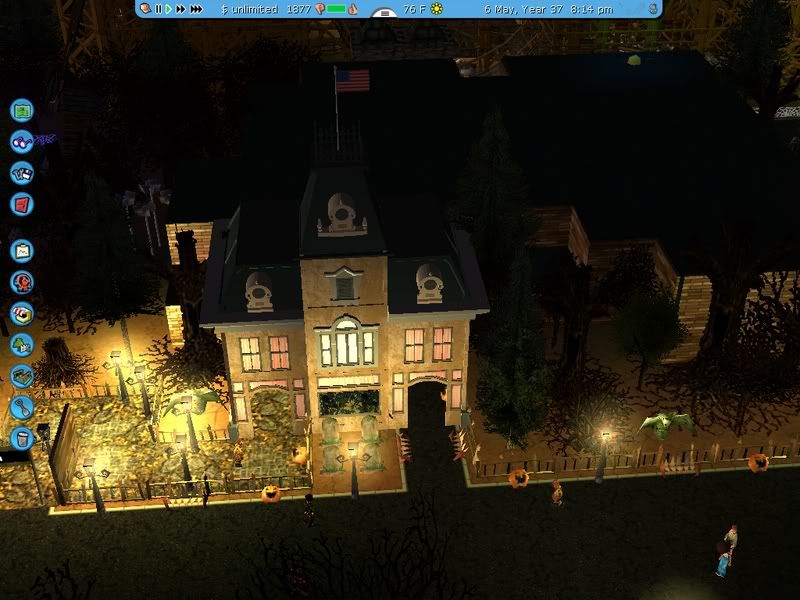 This is a dated picture, the curtains aren't pink anymore, they are all white and the dark asphalt footpath is completely changed and looks a lot better after.
After (still in a construction phase):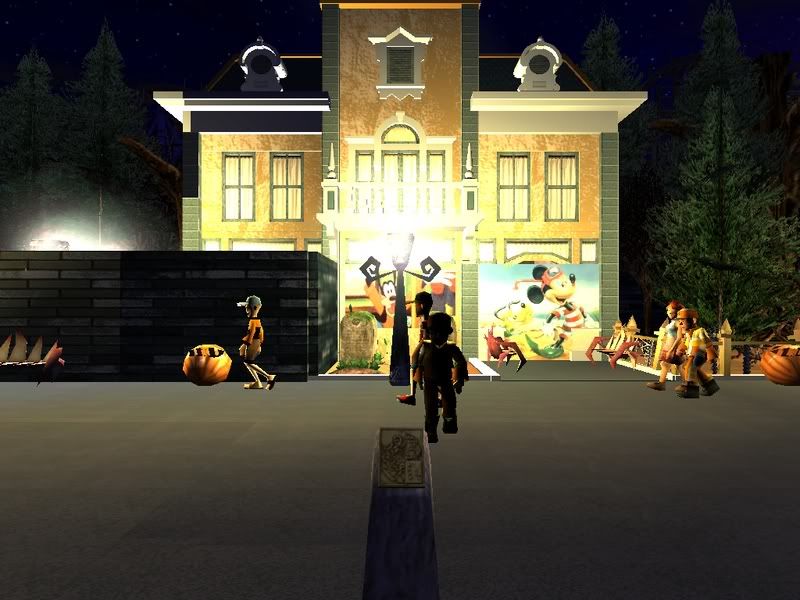 Park Overview:
If anyone wants to see more, just ask here. I have 6 different themed lands in total. Main Street, Frontierland, Adventureland, Fantasyland, Tomorrowland and Haunted Alley (or Harbor?? I forget the name).
) I have many attractions, however many of them are fairly carnival-like due to the fact that RCT3 really limits your creativeness with attractions. I do have a Big Thunder Mountain however. Mad Tea Party, Carousel, etc. One thing I like is that I have a pool complex in the Tomorrowland area which I really like. It just makes it unique that way.