To my recreation of Disneyland's..........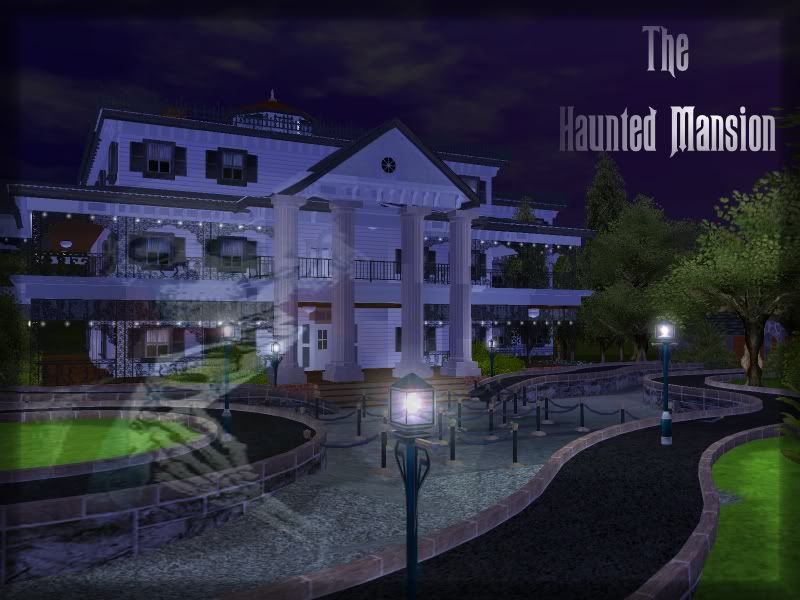 Well, hello. So my name is hillibilly and I guess this is my first post after around two years of coming to these great forums. I am a regular over at the atari RCT3 forums and have been since the game first came out.
Now, I like it there and such, but over-all, your really can't get any good constructive criticism. So I decided what better place to get "inside" help rather than a forum that is already dedicated to the mouse! I figured there had to be a few (lol) members here that had been to Disneyland and have ridden the haunted mansion. And I also figured some of you would get a kick out my recreation. So.....come with be on a trip into the bounless realms of the unknown.........
The Haunted Mansion Update 1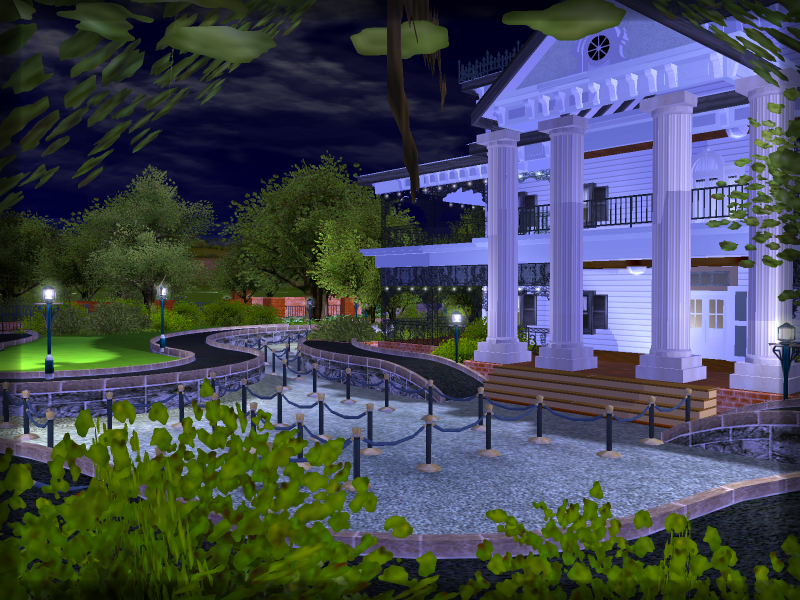 More than likely, the first thing you will notice different about my mansion, is the fact that it is a "tad" bigger than the original. This stems from me having to use the track peices to form the entrace walkway to have curved paths. This caused the mansion to be slightly bigger to fit the scale. Thus influencing the two widows on the top floor, the expanded front porch and know side entrance to the porch.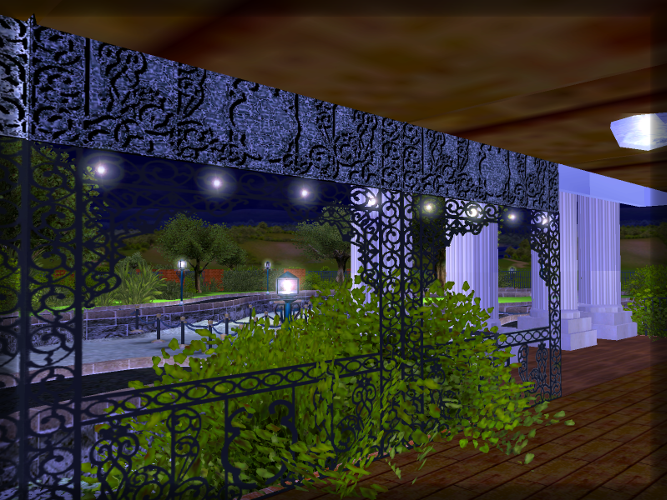 View from the entrance of the Foyer.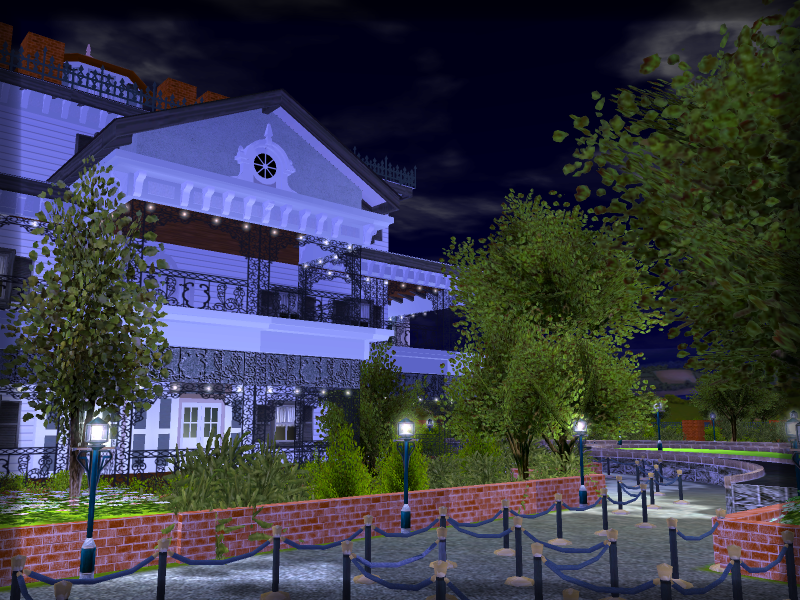 Shot form the queue, looking at the side of the mansion.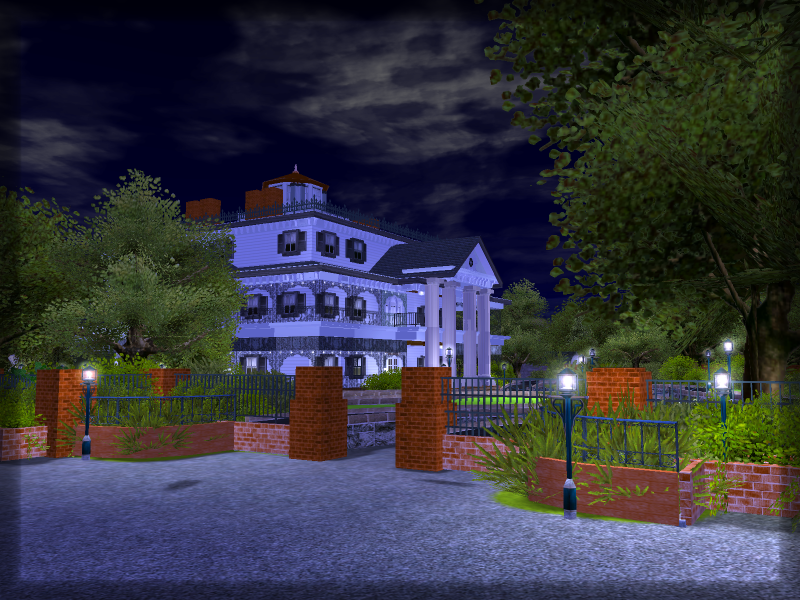 Entrance Gates.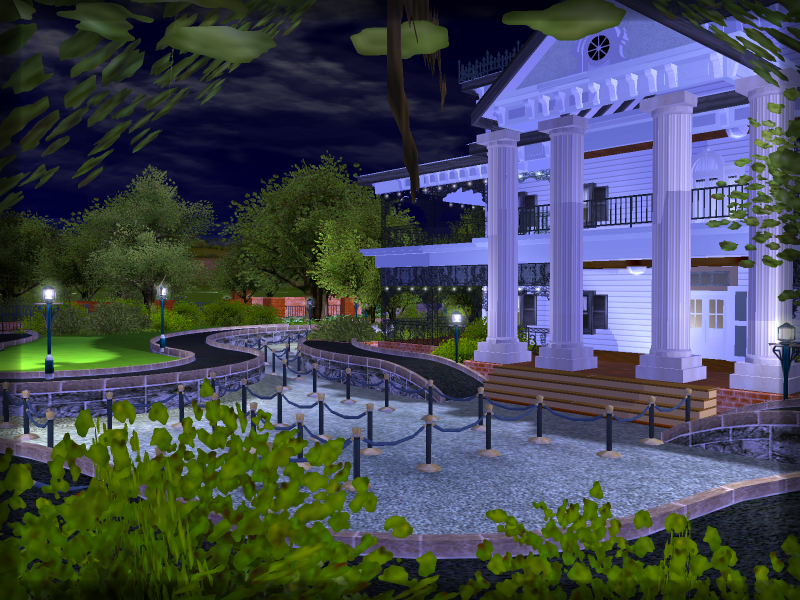 Fastpass Entrance.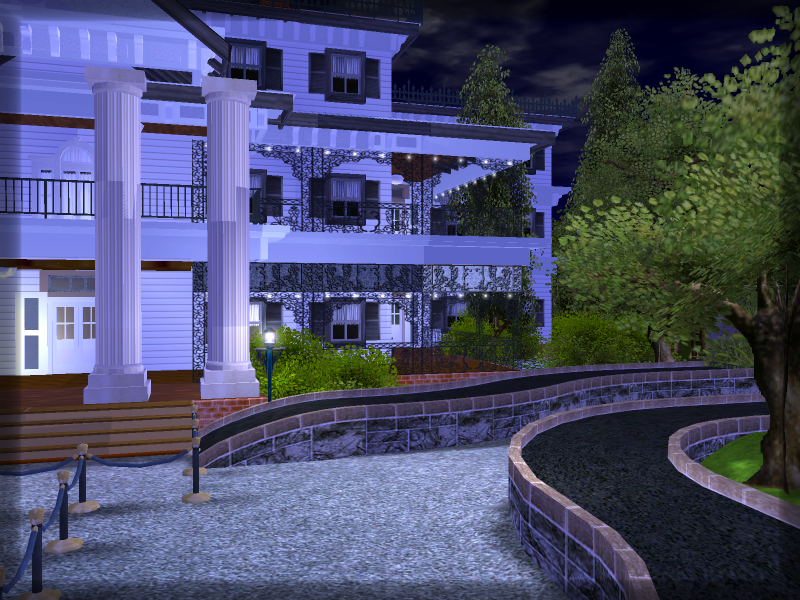 -----------------------------------------------------------------------------------------------------------------------------------------
So. Thats it for the exterior. I will have an update for the "Foyer to the Loading Area", really soon.
And remember...I LOVE constructive criticism. I am not only making this for everybody, I also want to have my own little piece of Disneyland in my house. And seeing as I have never been to the Disneyland Haunted Mansion, I really need help in some areas of the attraction.
-Tanner