Hello There! Welcome to silver's Clothing color changes and animation shop!!
To place an order please fill out one of the following forms:
Clothing Color Changes:
1. Your MC name/vmk name
2. Put Clothing color changes here
3. Post a pic of what you want me to change color
4. What you want me to change
5. What color you want me to make it.
Extras (for clothing color changes):
(if you want extras just add this to your form)
6. Another thing you want me to change
7. What color you want me to make it
8. If you have more, add them after this.
More Extras: I can also add different things to the clothing you ordered (EG: Hearts, etc. Sometimes I could add sparkles. I'll post when I can.)
Animations:
Animating:
1. Put "animating"
2. Your MC/VMK name
3. Post pictures you want me to animate(make sure they are in the right sequence)
4. What speed you want me to animate them (medium, fast, or slow)
5. Put "67" here
Animated Signatures(see example):
*Please note that this is a specific
type of animated signature that I make. See example for what this looks like*
1. Put "Animated original signature" here
2. Background color
3. What color do you want the little fluffy balls to be (you can choose 1, 2, or 4 different colors)
4. Text
5. Font (Note: I might not have the font you are looking for. If I don't, we'll see if we can figure something out.)
6. Font color
7. Put "89" here
The Rest of the Animation forms will be coming soon!

1. Animated Original Signature
2. Clothing color changes
3.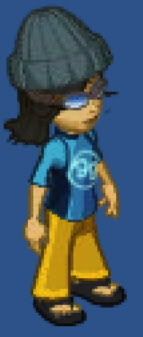 4. the Hat (not the goggles)