Hey everyone! Since I've been gone and not on as much, I thought I'd show you some of the stuff I've been up to! Last night was my school's homecoming dance, and 2 weeks ago was the Crown Jewel marching band competition. So here it goes!
Crown Jewel
On the bus, my friend Katie and me being a little strange. With a rubik's cube in the background. Alot of the guys in band are obssessed with them. It's a bit strange...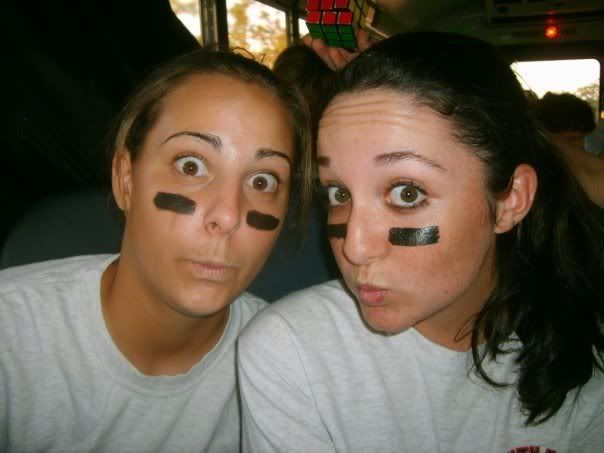 Us in front of our crowd after performing the greatest show of all time!!
For the love of trumpets! :lol: The trumpet section got creative when putting their instruments down to take pictures.
After the professional pics were taken, Rahcel, the drum major, and I had some fun.
Homecoming Parade
Before the bus ride to the parade... I look a little confused at the people behind me!
And, of course, I am the queen!
Katie, Miyuki, and me right after we finished marching the parade.
Homecoming Dance
Olivia, Sam, Rachel, Felicia, and me on the dance floor!
Sam took a random picture of me that turned out pretty well. :csmile:
Hope you enjoyed!
)