Hey everyone! I created my
What I'm Thankful for Quest
in a room by the same name.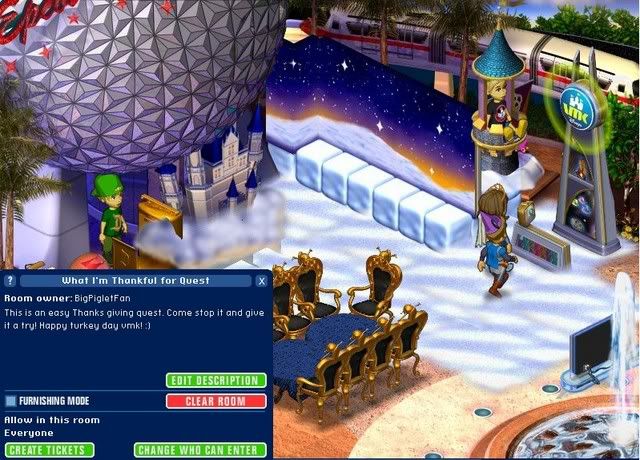 I started it yesterday and it's up and running again today. (And hopefully agian this week.) No mini-games are required as it is all done in the room. 100 prizes are in the kiosk of various values, but I hope you all stop by and give it a try.
In my album I added photos of my VMK friends/fellow MiceChatters and what they are thankful for. Be sure to check that out as well.
Happy Thanksgiving!
:cgrin:
:love: BigPigletFan