Hey Just To Let You Know That Vmk Allows You To Speak About IM!
Ex. : " Hey *NAME* Can You Go On Im? " Or Something like that. here is how i found out
Before :
After :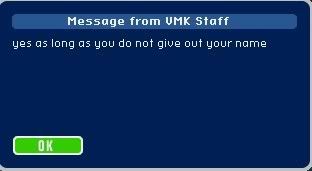 And There You Have It
I Know Some Of You Already Know This But.. Just For The People That Dont.