I was a lucky winner of a ticket to Lily's room tour this afternoon. Boy what a fun time!
The other winners were Midien, StitchMad, goofybug, JegrezosDreams, LtlBoyBlue, seashellsilly, RainbowKougra, TinkPeriwinkle, and AlphaAggie
I finished the quest with no intentions of doing well enough, and at 4:30 got this message: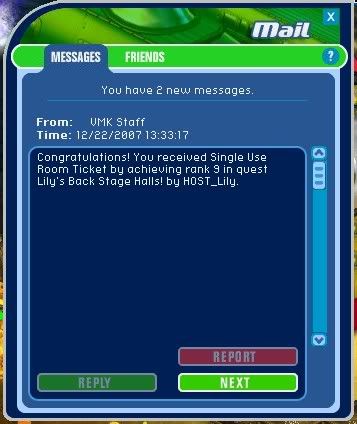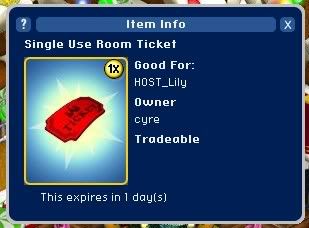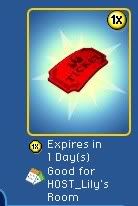 An hour later, It's time to go meet up. Here's the meeting room (I can't remember the room name atm)
Shortly after, I get the friend request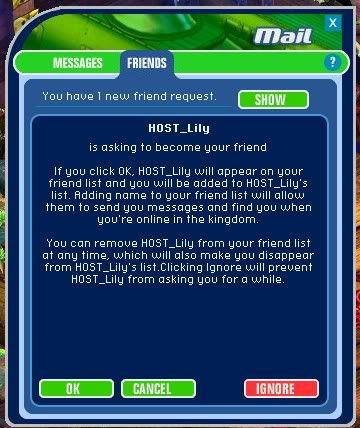 and a new addition to my friends list (to be short lived
)
Soon it was time to move to the first room: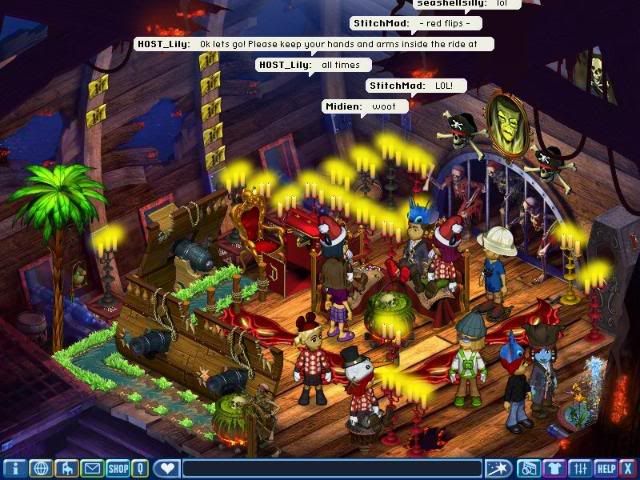 Lily's first game and first room built, Field of Lilys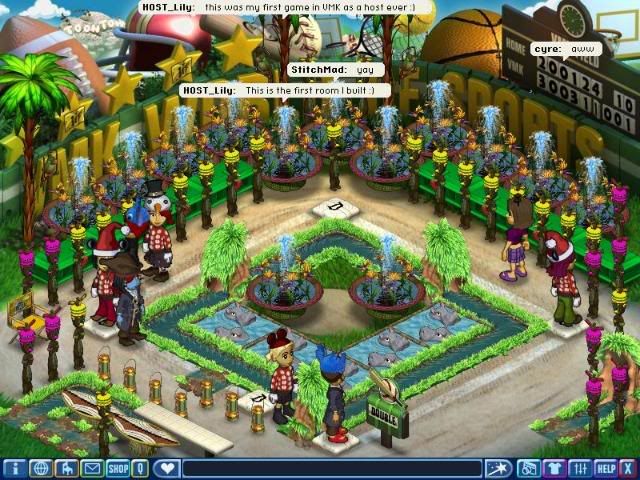 Next stop: (I can't remember the name of this room atm
)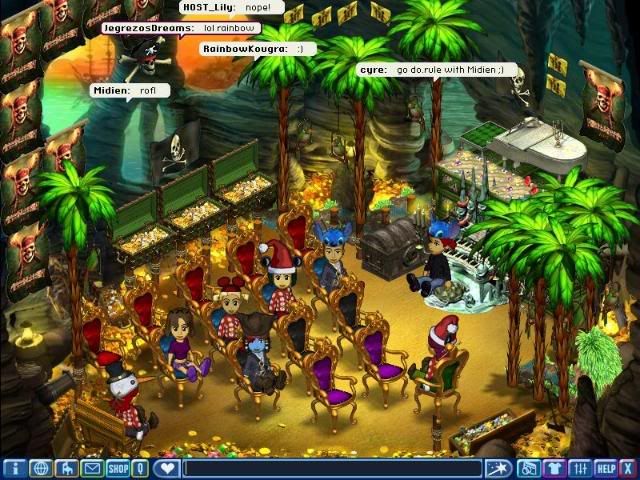 I got to "call" the game, and after a fun game with TinkPeriwinkle and StitchMad edging out Lily in the third round,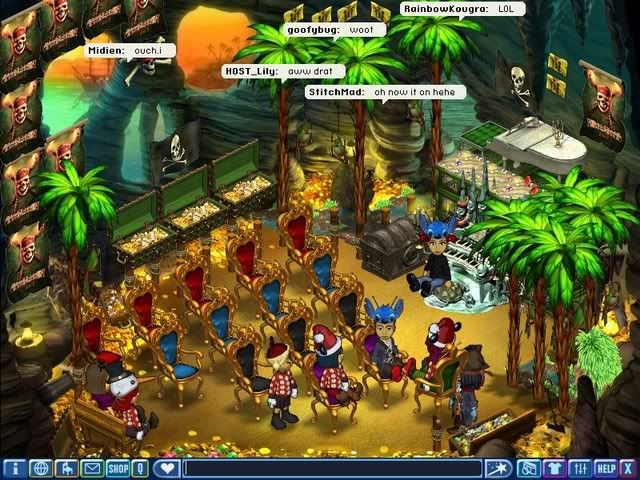 StitchMad won, btw
:thumbsup2
Soon was time for the next room:
This was a room used for a teleport game leading to a quest during Nemo month. It was very warm in there. idk why?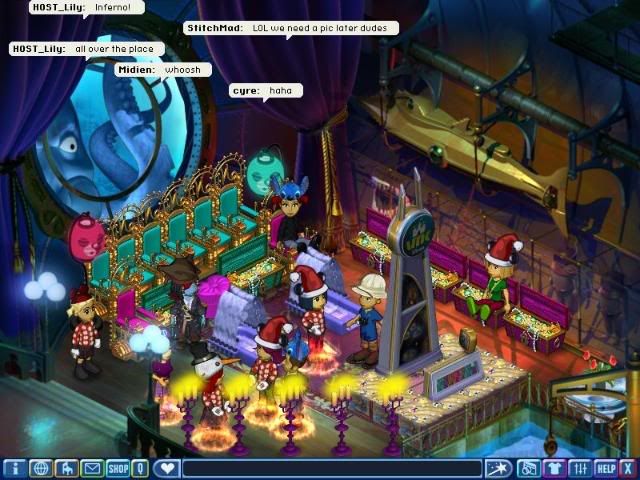 Moving along to Lily's Parade of Fools room. Lily had said at the start, not to go into any teleports unless she said to. So I had to ask: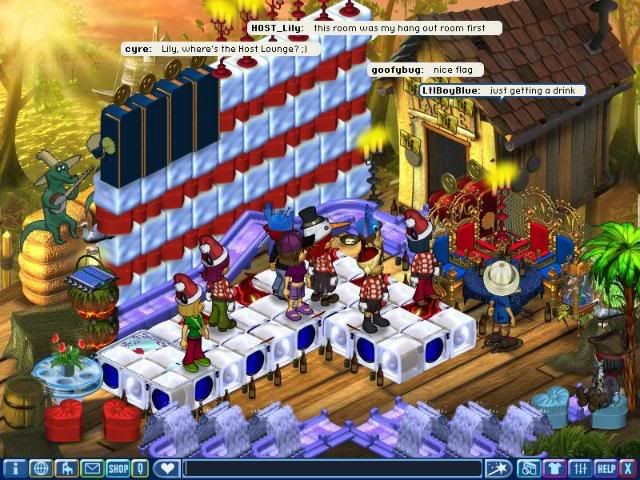 Moving along, we have Save the Rainforest from "Green" month earlier this year.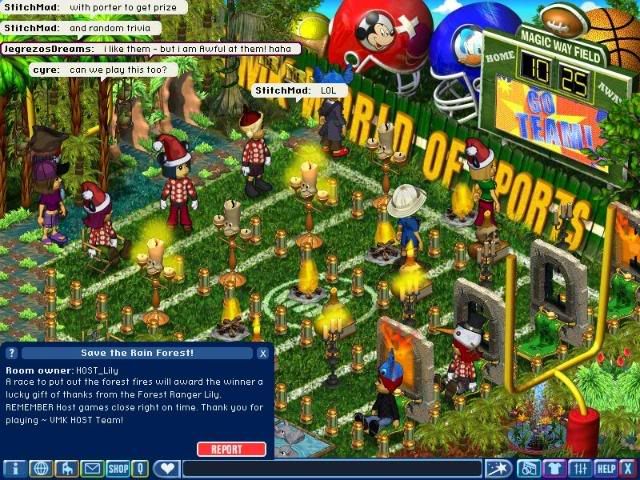 Moving along, a couple rooms from the Fourth of July ride through.
(It's a watermelon!)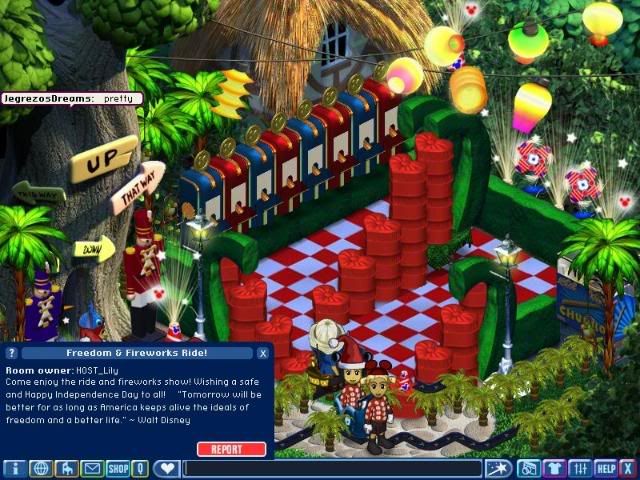 In the next room, someone had asked about room limits. Lily had this to say about them: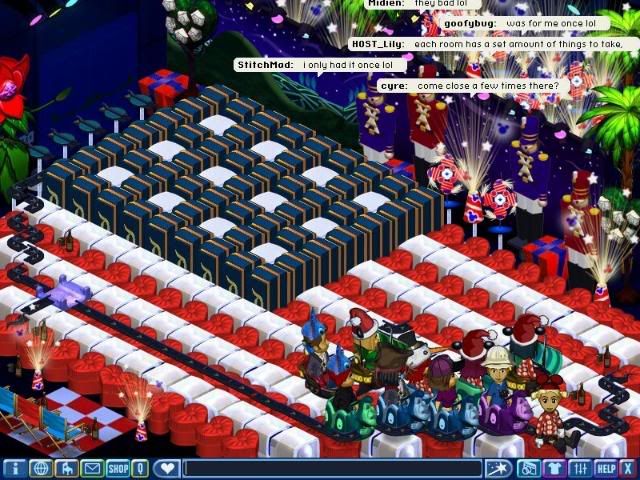 Room limits are set based on each room, and are based on item 'squares'. A space ride post takes one square whereas a gingerbread wall takes 9. (it rotates, remember), so when building that's why you'll see a lot of space posts for supports instead of bigger things. Pretty crafty!
Moving on...Lily this isn't your room! It was the next one on the ride, and if you'll notice, those are Pan ride starts Awesome room, Hula!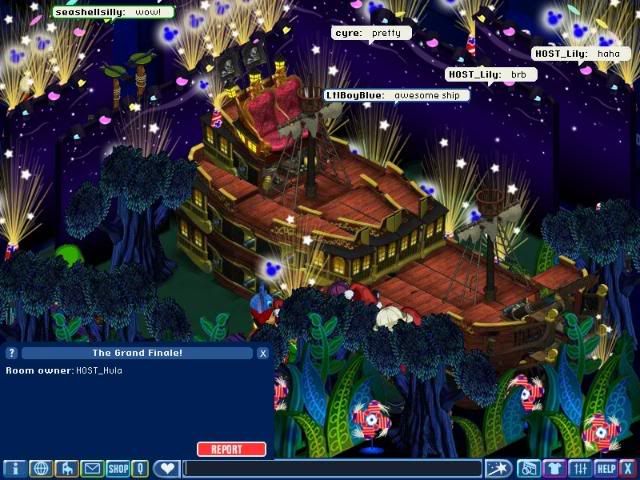 Moving along, another room from Nemo month, a picture room. StictchMad sings us a song as we enter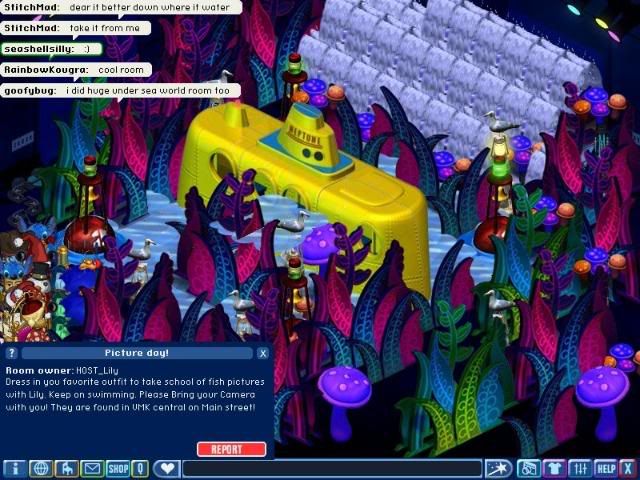 And as a grand finale, a stop in Club 33!
hehe lily got a typing ticket...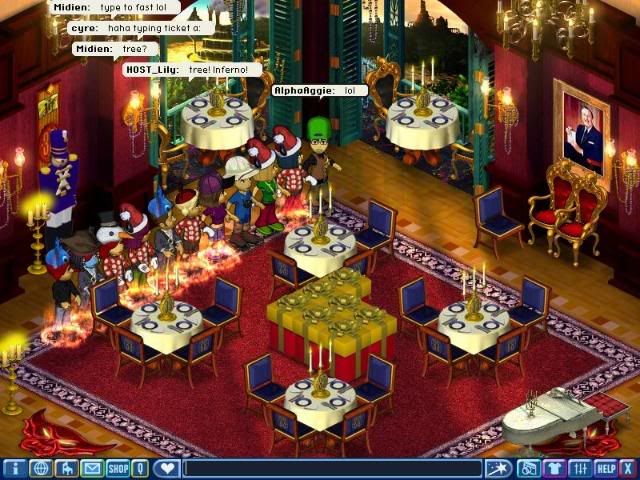 AlphaAthlete wasn't infernoless for long thanks to a very kind person!
Unfortunately it was now time to say goodbye. Lily took us by the hand and walked each and every one of us home to make sure we got back safely. She visited in a room of our own, for a little while, and left a pink candy cane for us. Foolishly I didn't get a pic of Lily in my room, so Lily if you're reading this, stop by again some time please so I may get a pic with you in there? :worship:
I'm sure I can speak for everyone, in saying we all had a FANTASTIC time with you Lily! You're a great hostess! Thank you for answering our questions, and 'burning it up' with us all. I don't think any one of us stopped laughing or smiling the entire time. I know I didn't. I'll remember this night for a long time to come. Thanks for making it great.
Anybody else who was there tonight, add your pics as well
-cyre