Before I get started, I want you all to know that we have two computers, this one and the one I play RCT3 on. The one I play RCT3 on has NO internet access. So I can't download any patches
.
So recently, I decided to build a theme park again. Typically I don't build parks, just rides. This new park being titled NAPA Valley. But like usual, everytime I invest any interest into my project the computer and/or game has to screw something up. THANKFULLY I save many different files of my scenarios under all three of the pulldown tabs just incase something were to happen to one of them.
So a few weeks ago, I was playing my game and then.....THE BLUE SCREEN OF DEATH!!!!!
Up until this point, there were only a few minor glitches that happened during the time I was playing the game. For example, sometimes, pieces of landwould turn white, black or yellow for a brief second and then would go back to the color of the land piece, Typically this just happens in areas that are either mountains or lakes. I have not seen this glitch happen on flat land. But i have not been able to get a pic of this glitch happening because it lasts for a brief second and goes awa. SO I made an example of what typically happens: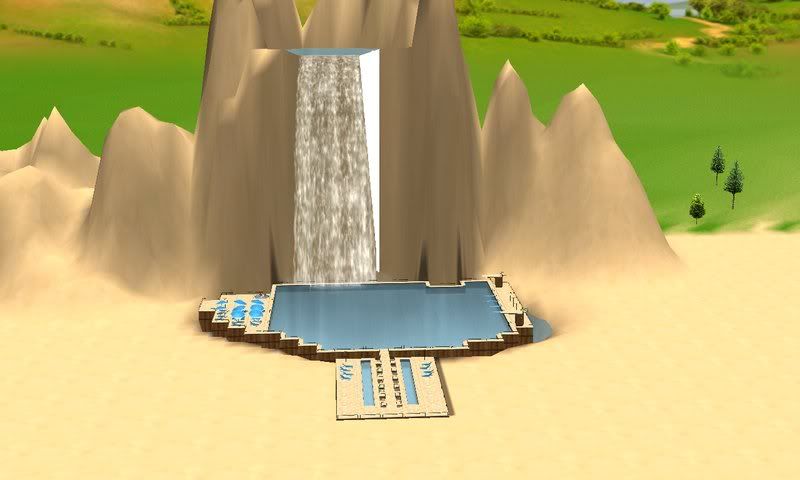 The glitch must have something to do with the landscaping or something because it only blanks out squares of land. This type of glitch happens on many of the files I have that have some sort of landscaping done in them and started to happen about a month or two ago, right after I finished my Haunted Mansion ride.
Then I got the Blue Screen of Death a few weeks ago and captured these images: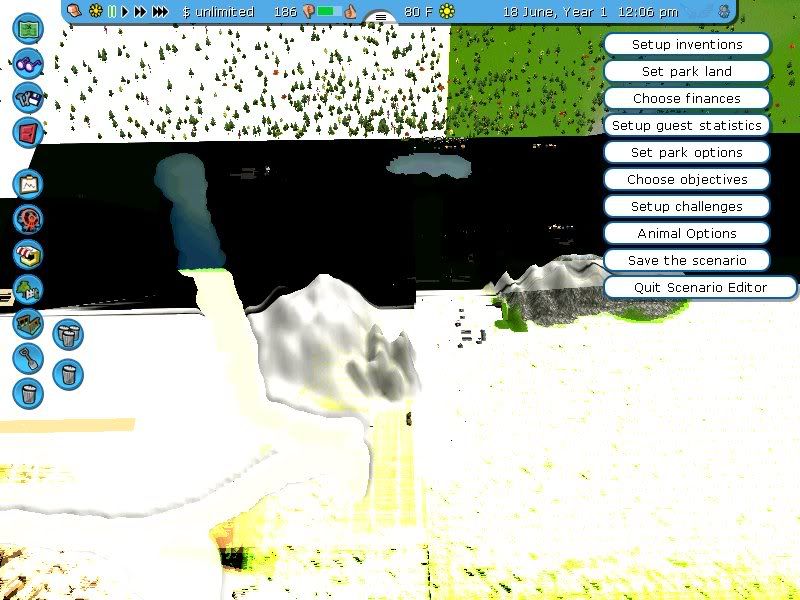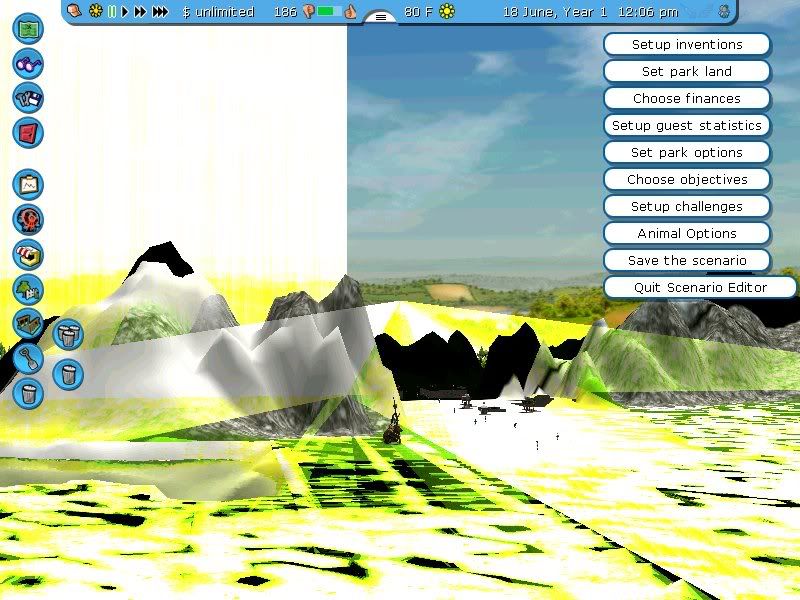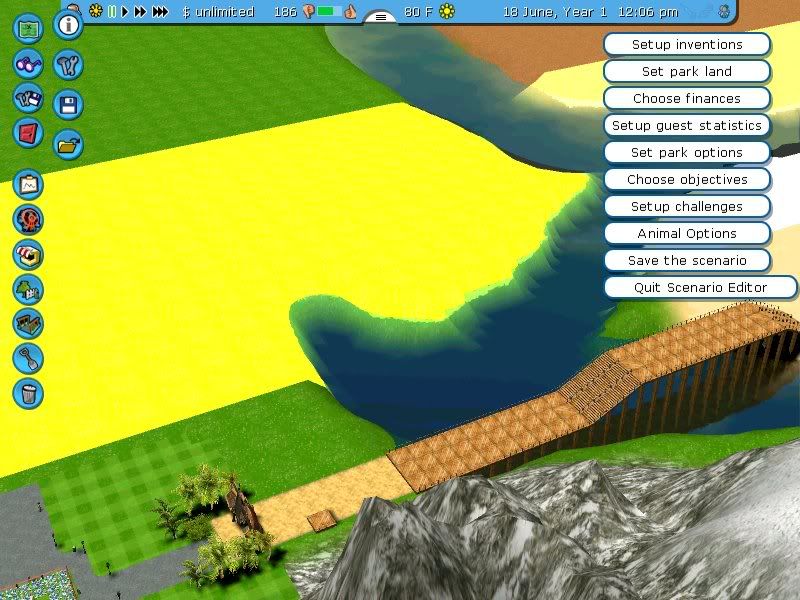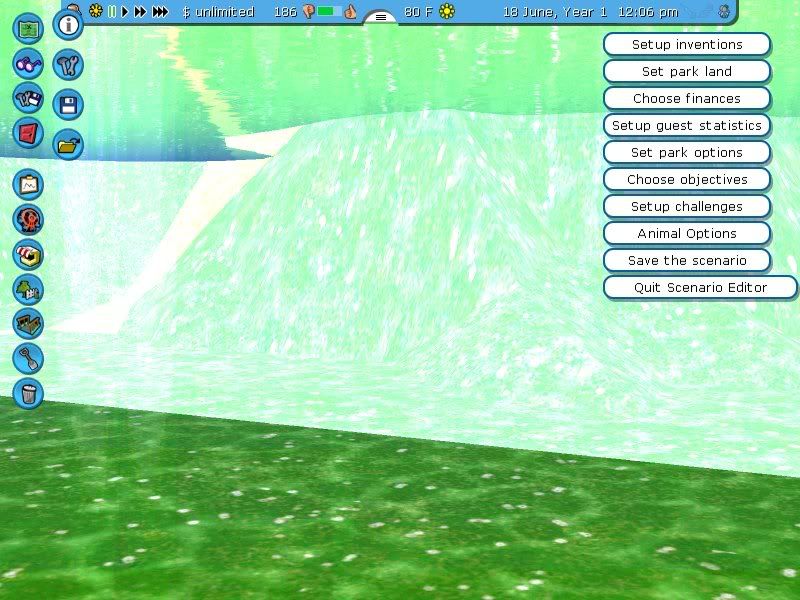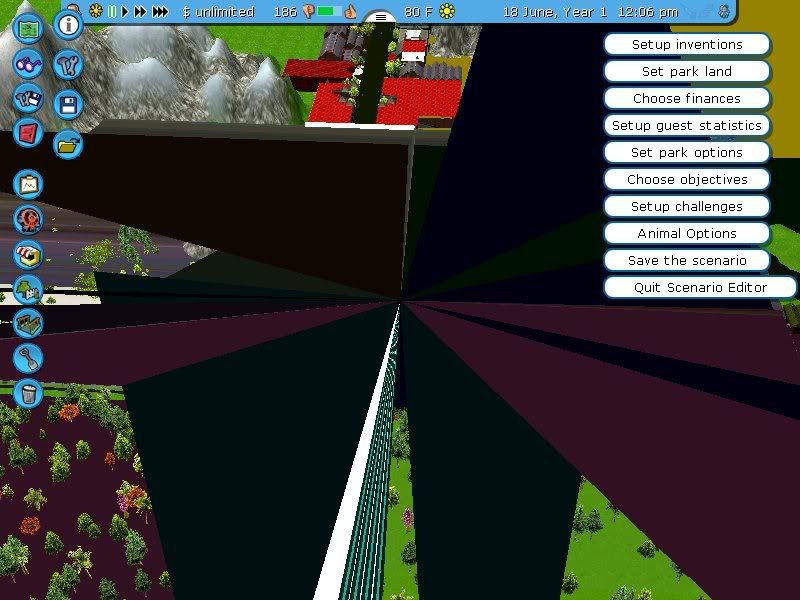 Don't know why that happened or what caused it. But since I save so many copies of each scenario, Thankfully I had one copy that was just about free from glitches, So I used that one and kept saving more files after that. I have not had a severe glitch attack since the Blue Screen of Death, but some small glitches still do occur.
For example, sometimes a glitch would occur that would make it seem as if a pathway tile is extending up towards the heavens and it never seems to end!
Then I got a pic of this interesting glitch that happened a few days ago:
I put a black circle around the Handyman that is also being viewed in the blue information tab thing: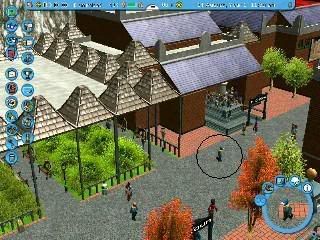 And I get this error message a lot now-a-days: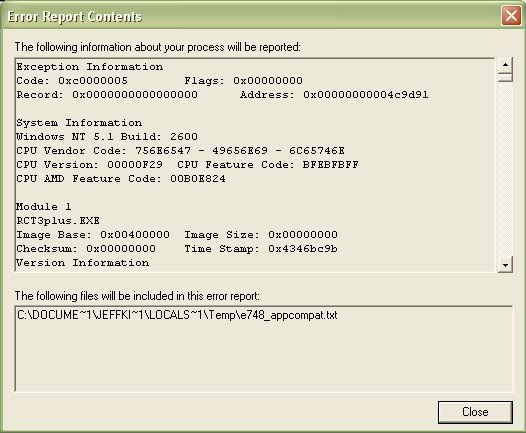 I have uninstalled and Reinstalled RCT3 Gold. I also have Wild and went to uninstall that to see if there were any corrupted files in it, but guess what??? You can't uninstall wild!! I'm not kidding, you can't! I have no clue why Frontier decided not to let us uninstall Wild, so no I can't uninstall and reinstall that to see if some of those files had corrupted!
Any advice for me? I am strongly determined to keep playing this park scenario until I am finished building everything. I sure as heck will not let some glitch defeat me.
Thanks
.