When I first heard about this show months ago, I got very excited because I love the rich history and the mysterious little island off the city coast of San Francisco. So, who does SF call for help with the Nations most deadly killers? Dr. Grant from Jurassic Park.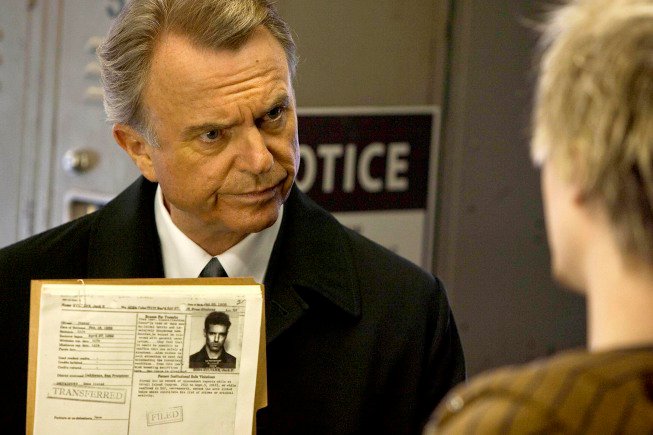 Plot Synopsis:
When San Francisco Police Department DET. REBECCA MADSEN (Sarah Jones, "Sons of Anarchy") is assigned to a grisly homicide case, a fingerprint leads her to a shocking suspect: JACK SYLVANE (guest star Jeffrey Pierce, "The Nine"), a former Alcatraz inmate who died decades ago. Given her family history – both her grandfather and surrogate uncle, RAY ARCHER (Robert Forster, "Jackie Brown"), were guards at the prison – Madsen's interest is immediately piqued, and once the enigmatic, knows-everything-but-tells-nothing government agent EMERSON HAUSER (Sam Neill, "Jurassic Park") tries to impede her investigation, she's doggedly committed. Madsen turns to Alcatraz expert and comic book enthusiast, DR. DIEGO "DOC" SOTO (Jorge Garcia, "Lost"), to piece together the inexplicable sequence of events. The twosome discovers that Sylvane is not only alive, but he's loose on the streets of San Francisco, leaving bodies in his wake. And strangely, he hasn't aged a day since he was in Alcatraz, when the prison was ruled by the iron-fisted WARDEN EDWIN JAMES (Jonny Coyne, "Undercovers") and the merciless ASSOCIATE WARDEN E.B. TILLER (Jason Butler Harner, "The Changeling").

A very cool concept that you must watch the trailer...
They did film on location,
http://www.nps.gov/alca/index.htm