Disney has just released a Muppets app for Apple's iOS devices as well as for Android. Of course, I downloaded it right away. I'm playing on iPad.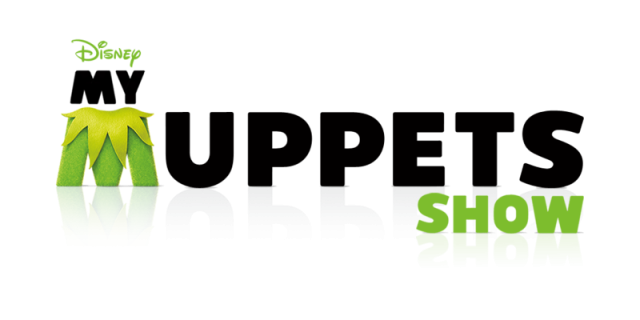 The game is a freemium model sort of experience in which you reunite the Muppets and attempt to accomplish goals along the way. You use diamonds and coins to buy and place items and Muppets on the stage. Different tasks take different lengths of time to complete . . . all of which can be speeded up by spending diamonds. Got it? Good!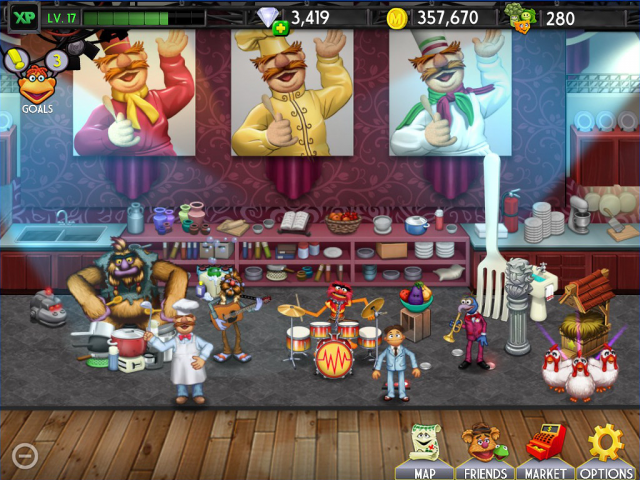 It's essentially a musical adventure as you attempt to create a Muppet band. As musical Muppets are added, their rifts play out for you. I've placed Animal on the drums and Fozzy Bear on the piano so far. Of course, Statler and Waldorf (those sharp tongued old guys from the theater box) are around to keep everything light and whimsical.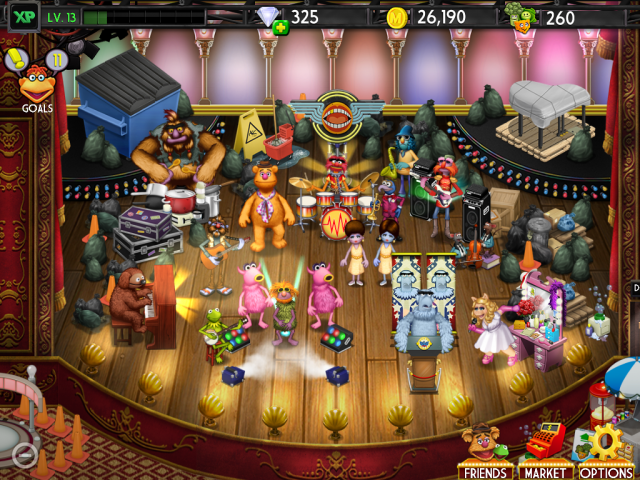 If it all sounds a bit too easy, I should mention that there is also a theater to maintain and run. You'll be asked to do things like place a snack bar, feed the Muppets (to level them up), light the lights, remove cones, clean things up, etc. If you've played Farmville, you've got the general idea, but the graphics and music here is vastly superior. In all, there are about 20 Muppets for you to find, including your favorites like Kermit, Miss Piggy, Fozzy, Sam the Eagle, as well as some new Muppets.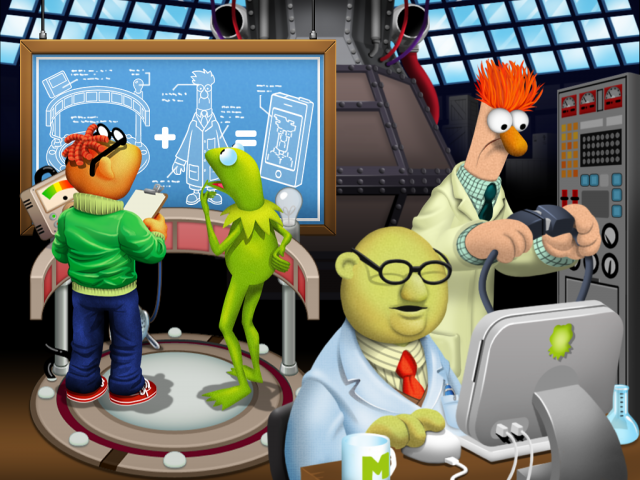 Along the way, you'll be able to create new stages and new songs. You can even use Dr. Bunson Honeydew & Beaker's inventions to send Muppets on special missions to recruit star Muppets for the stage. There's really so much to do that this game doesn't get repetitive or boring too quickly, as other freemium games can.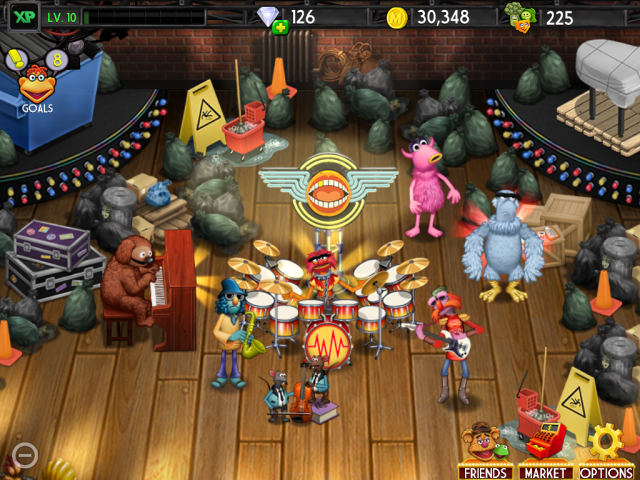 It's mostly a fun game that you can play in short bursts as your time allows. I'm having a good time with it so far. However, there are a few frustrating things. If you walk away from your phone or iPad and it goes to sleep, it can take quite a while for your game to "reconnect." Also, it takes diamonds to do certain things, so you'll run through them quickly. Sure, you can earn diamonds in the game and continue to play slowly. But if you are impatient as I am, you'll find that pace too slow. Of course, more diamonds can be purchased in-app or you can earn free ones for doing things like signing up for Publisher's Clearing House, signing up for a free credit report, etc.
Here's the teaser video from Disney:
You can download My Muppets Show for free on iOS devices at http://di.sn/cGo and on Android at http://di.sn/gHJ.
It's Time to Play the Music, It's Time to Light the Lights, It's Time to Meet the Muppets in My Muppets Show Tonight!
Has anyone else downloaded this yet? What do you think?