---
The Walt Disney Company is now offering its shareholders to purchase a commemorative stock certificate (which has no real value) for only $50.00. While I think the new certificate is cute, it's WAY too expensive for a piece of paper.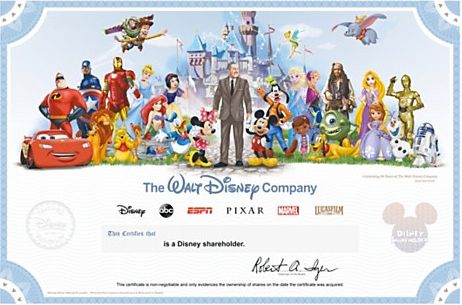 I was fortunate enough to get one of the old style certificates when they were free.
Here's the link if you own shares and want to purchase yours.
http://www.disneystore.com/collectib...897/1000202/#_