OMG! Oh My Kripton! Yes!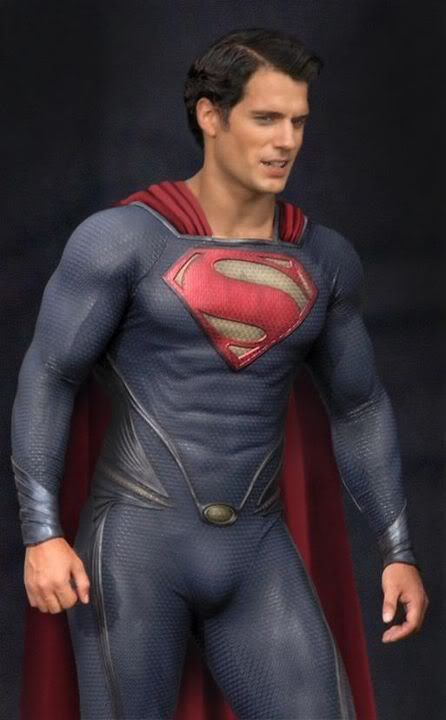 The color tone, fabric, and tight fit are all changing for the upcoming Man of Steel flick. On the one hand, I'm already missing the traditional suit. Oh well, Henry Cavill is definitelly put together right, and that new suit has him looking pretty fly for a super guy, I think I can make an exception for this steely hot hero!
Take A Look At The Various Screen Renditions Of Superman
Henry Cavill Proves That The Man OF Steel Is An Exciting, Handsome Work In Progress


Lois Lane (Amy Adams) Is Featured Here Giving Her Cape-tivated Look Of Approval

OMG! Oh My Kripton! Yes! Yes! Yes!... Up! Up! And Away!