Howdy Pards,
Have you ever noticed how the accountants and marketeers at Disney quite often banish the most delightful of Disney characters and stories to the Dungeons?
Before they do however they thrill in dangling them before the public with a sinister snicker and say something like, "Would you like to save this cute little deer? Well, you'd better hurry...cause we plan on banishing it to the vaults on the last day of this month and who knows when, if ever, you will see it again in your lifetime?"
Now, it's not just deer, of course, that have been banished to those dark dungeons of Disney...no ...sometimes those beautiful princesses, including the fairest one of all, have been locked up in there! And puppets who dream of being a real boy, and big loveable bears, and...well...it doesn't seem to matter to these "accountants and marketeers"...they don't seem to care at all, which leads me to wonder if they may have been trained by Maleficent or that big feller from Fantasia...what was his name again? Oh yes, Tchernobog...remember him?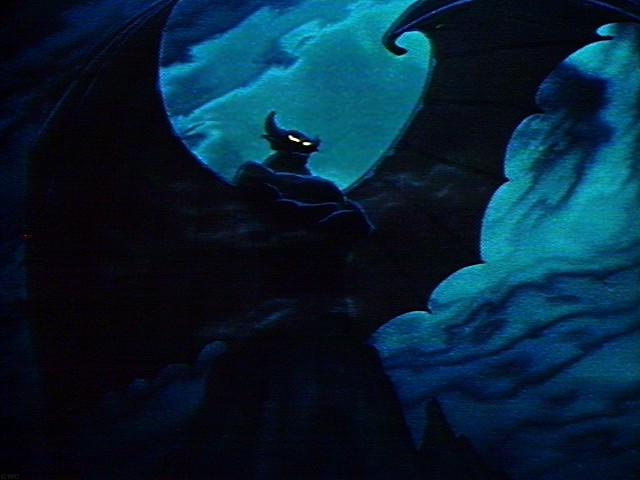 I suppose that banishing these wonderful films from the public has it's purposes...purposes pertaininng to increasing the bottom line. The problem comes when they put a wonderful film in there and simply forget about it...Song of the South comes to mind.
Bob Iger has proclaimed from the throne room that it shall never be released again...kinda like that skeleton who wanted a drink in the dungeons of Snow White's mother, the Evil Queen...remember that?
So...innocent little deer, princesses, wise old storytellers, puppets who dream of one day being a real boy...they've all been locked away in the Disney dungeons...along with many, many others. Cruel? Of course it is. And pay no attention to that sinister laugh you hear when the vault doors slam shut...it's...it's for their own good you know...
No one really knows where these vaults are...let alone the keys...except those people Mr. Iger has labeled his "top executives"...kinda like Maleficent's pet bird and...uh..."other creatures"...the laugh sounds purty much like that, too, come to think of it.
Not all corners of the castle are enchanted in a positive way it seems... Rusty keys and locks hold wonderful characters and their stories...out of view, out of mind, hidden away in those dark, mysterious, locked, Disney Dungeons...
Now, that's not to say that Merlin, Flora, Fauna, Merryweather, the Fairy Godmother, the Blue Fairy, and Tinkerbell haven't been working on it mind you...they have. But...the forces of evil...they seem even stronger than they used to be these days... Still, over there by that little window a small cricket named Jiminy is faithfully looking up at that star and singing his song of hope...maybe someday...
Adios for now. Talk to ya on down the trail.
Wild Ol' Dan